Residential Roof Cleaning Sunshine Coast
Residential Roof Cleaning Sunshine Coast
Helping You Protect
Your Home
Many homeowners think that they need a full roof restoration to make their home look good again. Dirt and debris can quickly make a roof dull and grimy. However, residential roof cleaning for Sunshine Coast is the ideal solution to making your home gorgeous again!
Water Attack Pressure Washin is an Australian owned pressure cleaning company that specialises in roof cleaning for residential homes, large and small. 
Our team of trained technicians are dedicated to providing superior cleaning services that leave your roof looking as good as the day it was installed.
Refresh and revitalise your home's roof, and book your residential roof cleaning today!
0
%
SATISFACTION
GUARANTEE
World-Class Residential Roof Cleaning
Why Invest In
Water Attack?
Roof Cleaning For Your Sunshine Coast Home
The Sunshine Coast is a tropical environment that often experienced high humidity that encourages the growth of mould, fungus, mildew, lichens and other natural pollutants. This not only makes your roof unsightly but leaves your roof vulnerable to damage.
Regular roof cleaning ensures that these pollutants are eliminated, reduces the risk of future damage and exposes any other damage that needs repair.
At Water Attack we offer both soft wash and pressure roof cleaning. Pressure washing uses high-pressure water streams to remove dust and dirt and is great for cleaning sturdy, durable surfaces. Soft washing uses a combination of low-pressure water streams and cleaning solutions to clean older, delicate surfaces.
No matter the surface, size of type of cleaning you need, Water Attack is fully equipped and ready to help you!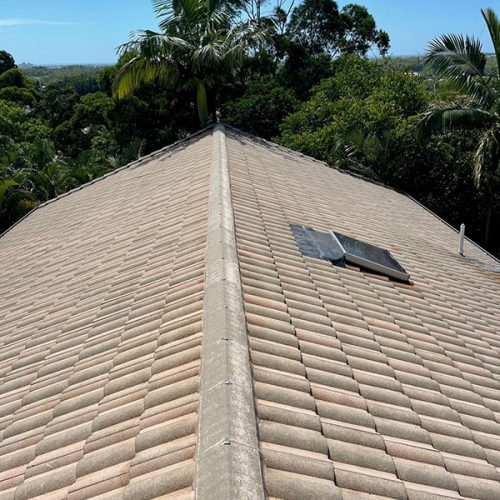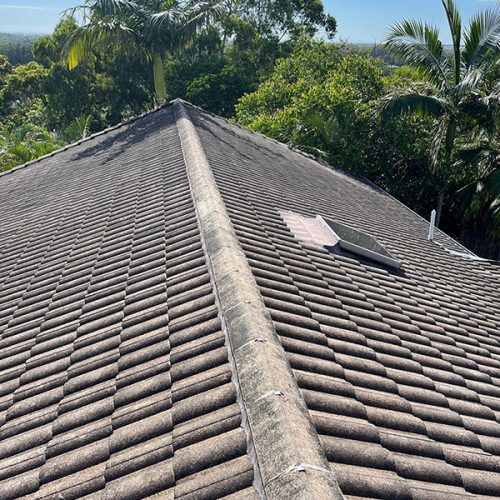 Residential Roof Cleaning For Sunshine Coast
Quality Service. Reliable Results.
#1 High Pressure Cleaning Business Servicing The Sunshine Coast & Northern Brisbane
Professional Roof Cleaning
One of the biggest reasons for residential roof cleaning in the Sunshine Coast is to extend the longevity of your roof. 
Not only does it expose hidden damage, but also removes corrosive pollution, dirt and mould that leaves your home vulnerable.
Residential roof cleaning means removing an accumulation of leaves, dirt, dust and debris from your roof.
In addition to its protective benefits, regular maintenance keeps your property looking its best!
If left untreated, dirty roofs need replacing much sooner than a well-maintained roof.
Although roof cleaning is an investment, this preventative maintenance cost significantly less than the cost of repairing and replacing a damaged roof.
Top Rated Roof Cleaning On The Sunshine Coast
Meticulous Attention to Detail
Give us a call today for a free quote. We'd love to see how we can help you keep your property in top condition!
We provide a wide range of services to commercial and residential clients
Clean home
Happy Customers
What people have to say about us...