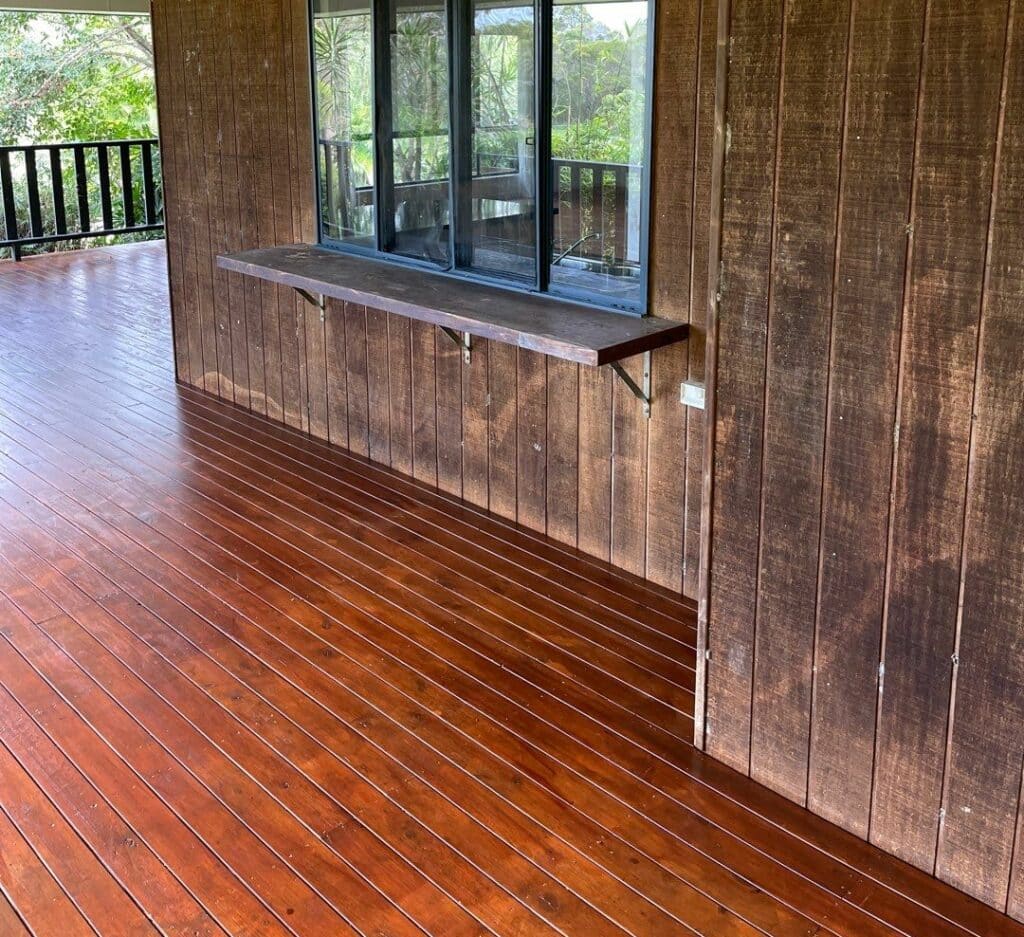 With near sunny weather and a gorgeous climate, Australia is the perfect place to enjoy the outdoors all year round. And what better way to do so, than by relaxing on a timber deck? Whether you're entertaining guests or simply spending time with family, a timber deck is one of the best extensions of your property.
Regular cleaning and maintenance is key to the appearance and longevity of your timber deck or nation. However, with a variety of techniques and factors to consider, it is easy to feel overwhelmed. In this article, we will be discussing everything you need to know about timber deck maintenance so you can keep your outdoor space in pristine condition all year round!
How to Make Your Timber Deck Last Longer
Having a deck is an investment. As such, it deserves the best maintenance and treatment. You should never underestimate the power of proper deck cleaning for your property's general aesthetic and integrity!
Here are some top tips on how to make your deck last longer:
Check For Damage
While timber is a durable and sturdy construction material, this does not mean that they are invincible. Regularly checking your deck for damage and other problems such as warping or rot can help you deal with these issues quickly and efficiently.
Repair Damage As Soon As Possible
As soon as you find a problem forming, fix it as soon as possible. This allows you to prevent larger problems while saving on extensive and expensive repairs. Replacing damaged parts and sections will prevent replacing the entire timber structure. This also includes regular maintenance such as tightening loose boards, sanding and filling in holes and cracks.
Seal Your Deck
No matter what type of timber you use, it is necessary to seal your deck. This is one of the most important maintenance jobs for your timber deck. When it rains, an unsealed deck will absorb water which will cause the wood to swell, crack and even rot. This leaves your deck susceptible to further damage. Sealing your deck will help to protect it from the harsh Australian sun and other weather conditions.
Store Plants on Cement Blocks
While plants are a wonderful decoration that can liven up your decking space, the underside of your plant pot can also cause problems. This is by trapping dirt and moisture between the planter and deck, causing ti to split, rot and warp. By placing your planters on a barrier such as a cement block, you can avoid this damage.
Regular Deck Cleaning
As a space that is left to the elements 24/7 it is natural for it to accumulate dust, dirt and debris. That said regular cleaning is crucial to ensuring the longevity of your deck. This includes spot cleaning such as sweeping to deep cleans with a pressure cleaner.
While you may be sweeping your deck regularly, this is not enough to keep it clean and prevent wear and tear. Professional pressure washing is a great way to thoroughly clean your deck and remove any stubborn grime and stains.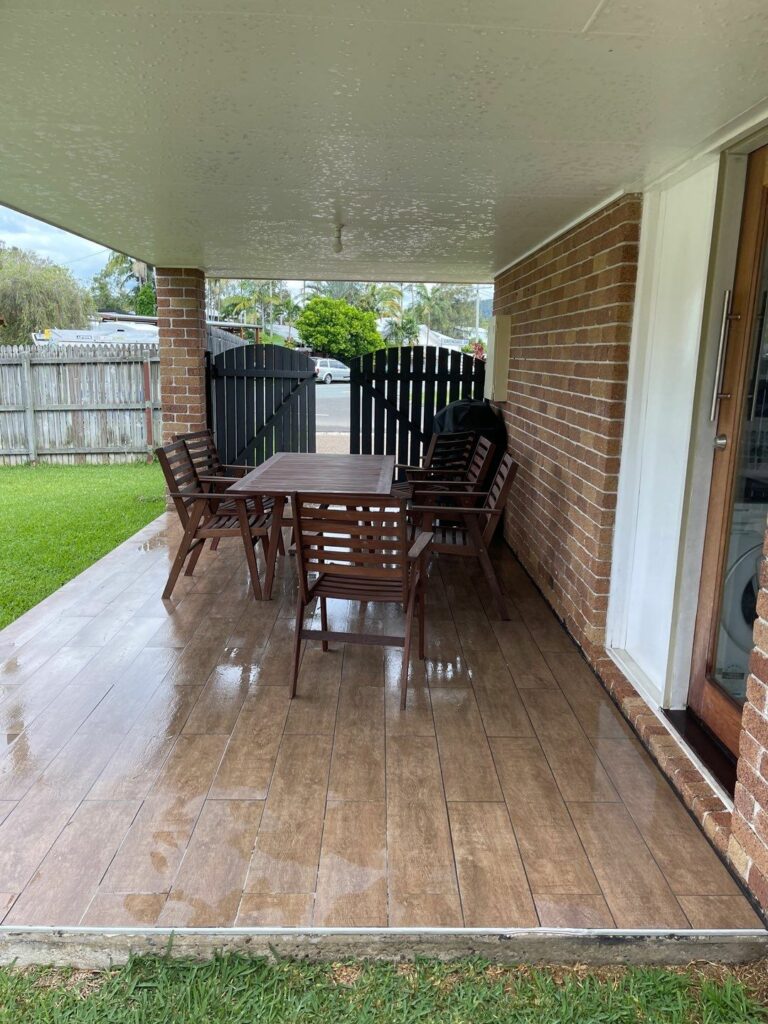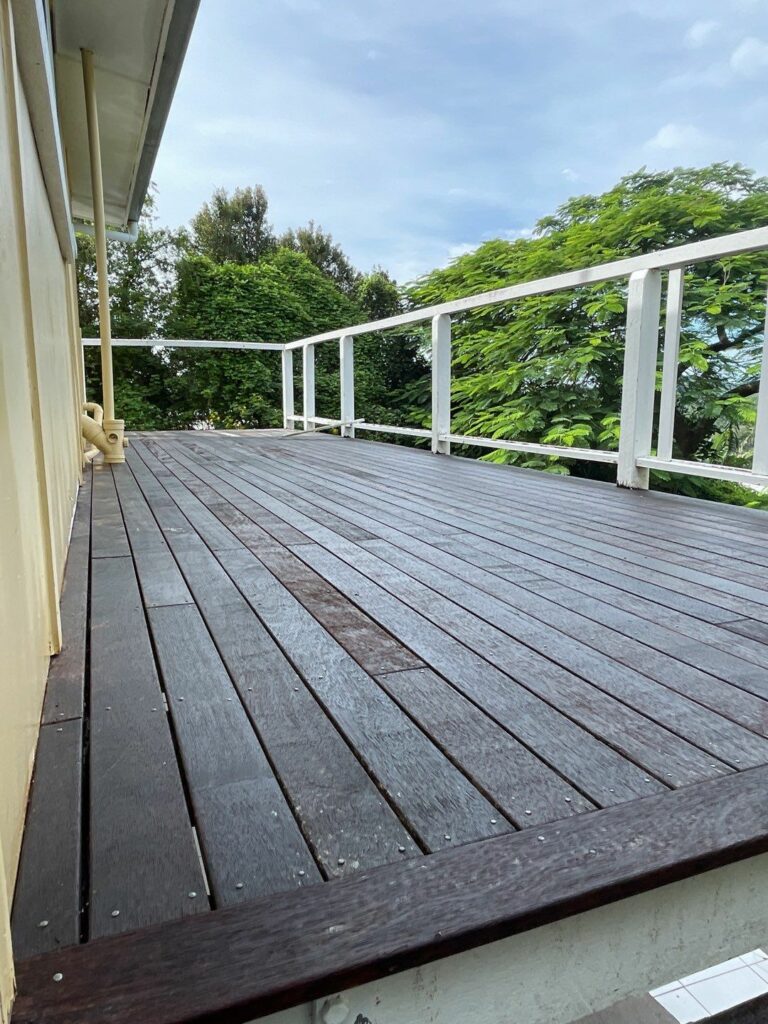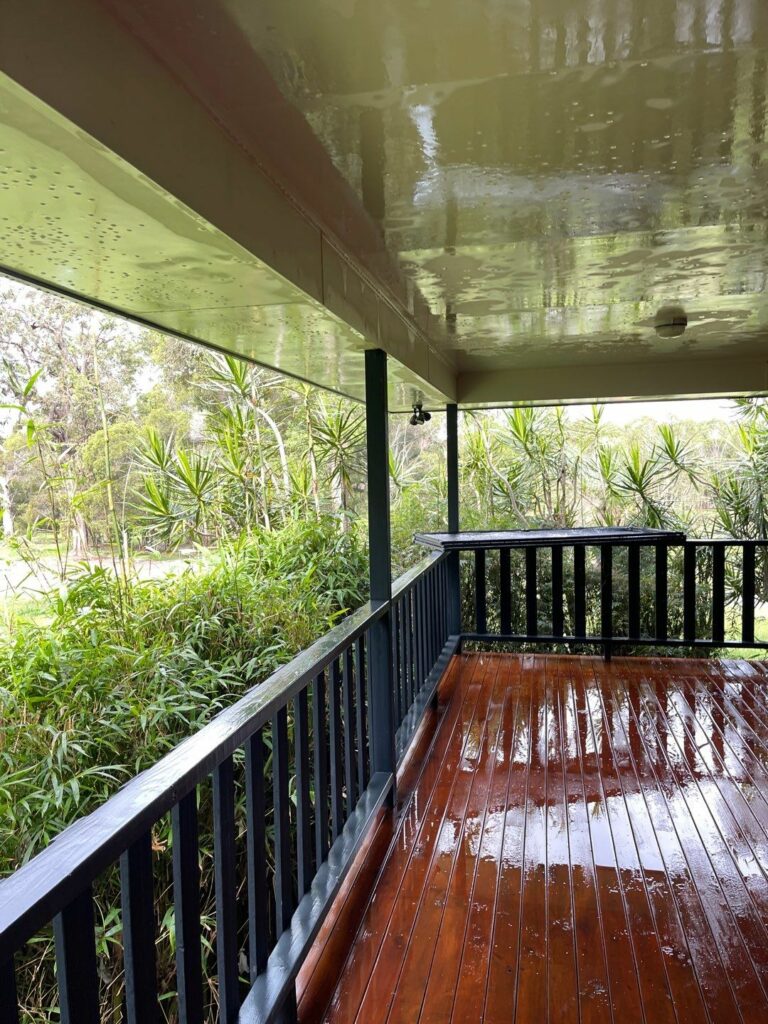 Should I Clean My Deck Myself?
Spot cleaning and sweeping is always recommended, however for yearly deep cleans and stubborn stains, the professionals are always the best way to go.
For many, it is tempting to see the dirt and stains melt away with DIY pressure cleaning, but this can do more harm than good. If you use too much pressure or get the machine too close to the surface, you can easily strip away the protective sealant or even cause cracks. This leaves your timber decking unprotected and vulnerable to further damage.
A professional pressure washing company will have the right equipment and expertise to get your deck as clean as possible without damaging the surface.
Depending on the age and type of timber used in your outdoor deck, a number of different cleaning techniques and solutions may be needed to ensure the best results. Professional pressure cleaners will be able to assess your individual case and offer the best solution for you.
The Deck Cleaning Takeaway
Investing in a timber deck is a fantastic way to add value to your property and spend time outdoors. However, when it comes to deck maintenance, there is a lot to consider.
By following these simple tips, you can easily keep your timber deck in pristine condition all year round!
If you are unsure about any of the maintenance tasks or need a professional hand, contact Water Attack Pressure Washing today. We offer a range of services to help you maintain your deck and keep it looking its best. Contact us today for a free estimate!
We offer a range of services to help you maintain your deck and keep it looking its best. Contact us today for a free estimate!