Roof Cleaning Sunshine Coast
Professional Roof Cleaning Sunshine Coast
Amazing Service,
Exceptional Results
At Water Attack Pressure Washing, we're here to help you keep your roof in top condition. We are a leading roof cleaning service with 16 years of hands-on pressure cleaning experience in the Sunshine Coast. Our team of experts are dedicated to providing fast, reliable, and efficient roof cleaning services to both residential and commercial properties.
Your roof is exposed to a variety of elements throughout the year, which can lead to the buildup of dirt, moss, and algae. These substances not only detract from your property's curb appeal, but they can also cause damage and deterioration to your roof, leading to costly problems down the road.
Don't wait for a problem to arise, contact Water Attack Pressure Washing today for a free service estimate and see the difference professional roof cleaning can make for your property!
0
%
SATISFACTION
GUARANTEE
The Benefits Of Sunshine Coast Roof Cleaning
Why Maintenance is
Better Than Repair
No matter where you live, property owners all face a variety of common issues that affect the condition and longevity of their roof surface. On the Sunshine Coast, regular roof cleaning and maintenance is a fraction of the expense of having your roof repaired or even replaced. More often than not, your roof only needs to be cleaned to restore its appearance and remove harmful pollutants. 
Our technicians are fully trained and insured in high-pressure cleaning, soft washing and working at heights, ensuring that your roof is cleaned safely and effectively without causing any damage. Trust the experienced and professional team at Water Attack Pressure Washing's clean protect and extend the life of your roof with top-rated roof cleaning services!
Soft Wash Vs Traditional Roof Pressure Washing
Sunshine Coast
Roof Cleaning

Tailored To You
Soft washing and traditional pressure washing are both effective methods for cleaning roofs, but they each have their own unique characteristics and best-use cases.
 At Water Attack Pressure Washing, we understand that every roof surface is different, and we take the time to carefully assess your roof before any work begins. This way, we can ensure that we use the most appropriate method for the job at hand.
Soft washing is a low-pressure roof cleaning method that uses eco-friendly solutions to clean your roof. This method is often used for older and fragile roof surfaces as it is less likely to cause damage.
Our team of experienced roof cleaners use the latest soft washing equipment and solutions to gently remove dirt, grime, and debris from your roof, leaving it looking as good as new without the risk of cracking or damage.
Pressure washing is a traditional high-pressure cleaning method that uses water to blast away dirt, grime and debris. This is a widely used and popular method to remove stubborn grime and stains from a variety of surfaces, including tiled and colorbond roofs.
Depending on the surface and cleaning needed, our expert technicians will utilise a variety of pressure cleaning technique to clean your roof. We will always carry out a thorough assessment of your roof before commencing work to ensure the safety of your home or business.
Superior Customer Support & Satisfaction
Your Leading Roof Cleaning Specialists On the Sunshine Coast
Superior Roof Cleaning Services On The Sunshine Coast
Ready For Amazing Results?
High Pressure Roof Cleaning With Meticulous Attention To Detail
Sunshine Coast Roof Cleaning Tailored To You
Expert Services

For Every Need
We are your go-to experts for all your residential and commercial pressure washing and roof cleaning needs and offer a range of services, designed to clean and protect your roof and prolong its lifespan.
Maximise your solar energy efficiency with Water Attack Pressure Washing's expert solar panel cleaning services. Our team of experts use state-of-the-art technology and environmentally friendly products to thoroughly clean your solar panels, ensuring that they are operating at their best all year round. Our cleaning methods will not only increase your energy efficiency but also prolong the lifespan of your solar panels.
Protect your property from water damage with Water Attack Pressure Washing's gutter cleaning services. Our expert team will thoroughly clear your gutters of leaves and debris, ensuring that rainwater is properly directed away from your home or business.
Revitalise the look of your roof and extend its lifespan with Water Attack Pressure Washing's roof painting and repair services. Our team of experts have the knowledge and experience to carry out any necessary roof tile repairs, ensuring that your roof is structurally sound. Our team uses only the highest quality products to achieve a long-lasting finish that will protect your roof and enhance the appearance of your property.
Get Top Rated Roof Cleaning On The Sunshine Coast
More About Roof Cleaning On The Sunshine Coast
Frequently Asked
Questions
Tiled Roof Soft Washing, High Pressure Colorbond Roof Cleaning
Our Difference

High Pressure Cleaning and Soft Wash Services
From soft washing tiled roofs, to high pressure cleaning on colorbond roofs, Water Attack Pressure Washing has you covered. Reach out today for your free quote!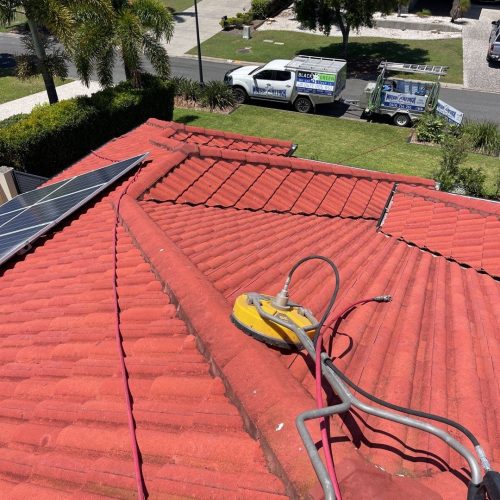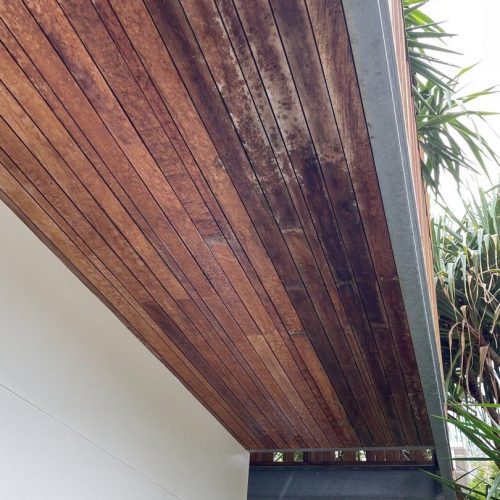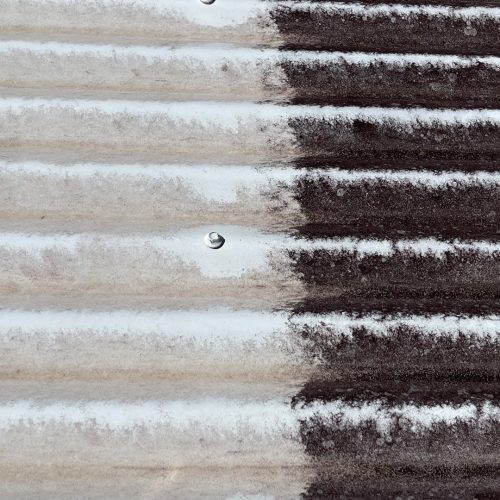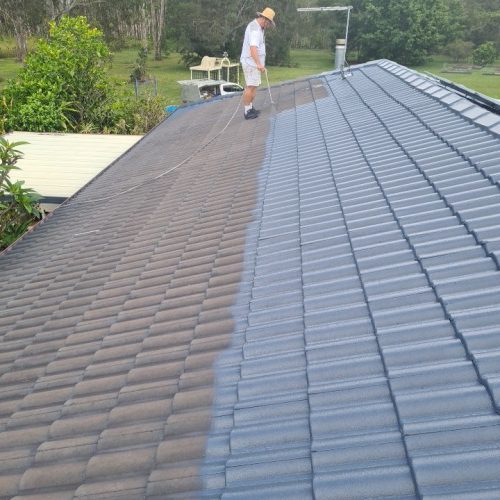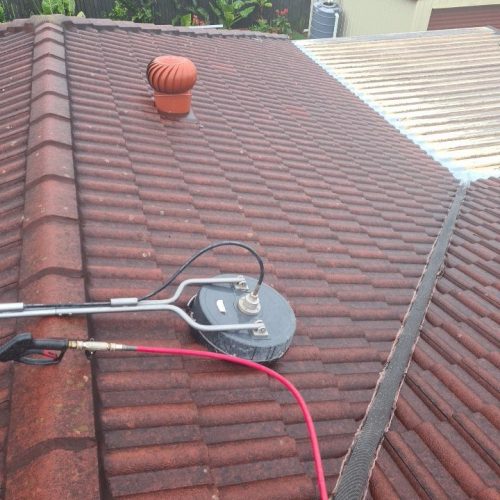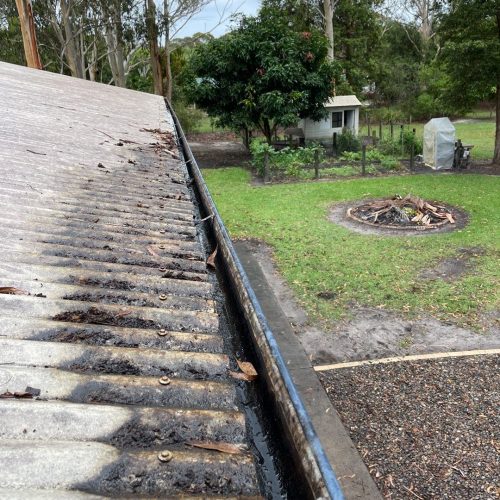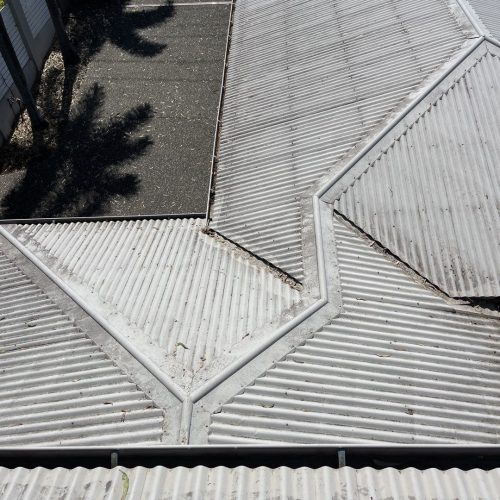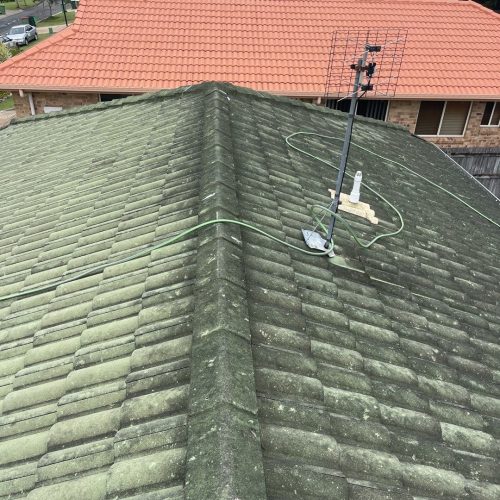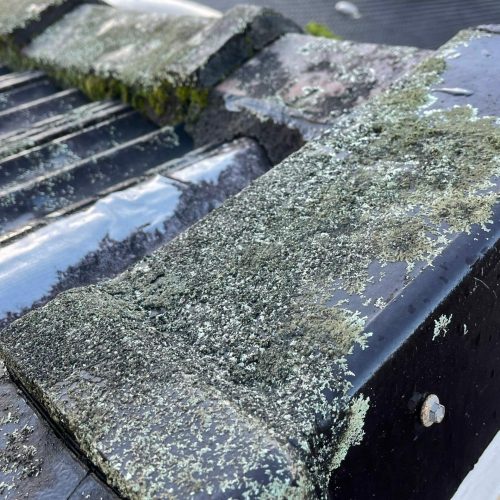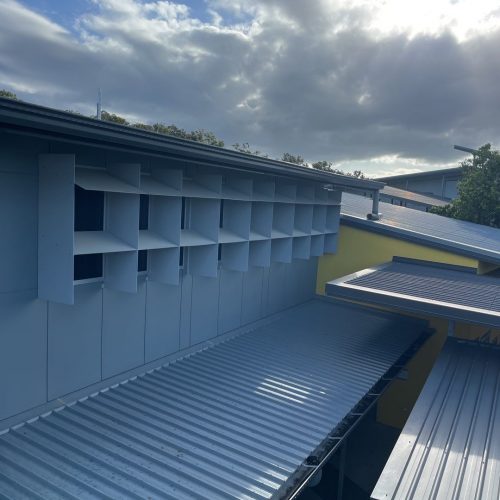 Providing World-Class Services Across The Sunshine Coast