House Washing Sunshine Coast
Exterior House Washing and Soft Washing
Sunshine Coast
House Washing
Your home is your most valuable asset. However dirt, mould, stains and pollution can easily make the exterior of your house look old and tired. Pressure washing or soft washing your homes exterior is a great and affordable way to give new life to the exterior of your property.


Not only does this make your home's exterior look like it did when it was new, but regular house washing helps maintain the quality and integrity of outdoor surfaces, helping extend their life and durability, whilst improving the properties value.


At Water Attack, we are a locally owned and run business with a team of professional cleaning experts, with over a decade of experience, we can transform the exterior of your home with our exterior soft wash cleaning, as well as a range of other house washing services.


Take advantage of the transformative benefits of our exterior home soft wash and pressure cleaning services today!
0
%
SATISFACTION
GUARANTEE
Experience exceptional house washing services on the Sunshine Coast!
Reliable Service

You Can Trust
When we're talking about property exteriors, no two are the same. There are a number of factors to take into account to ensure the surface is effectively cleaned without damage. Fortunately, the team at Water Attack Pressure Washing know what it takes to keep your property clean and damage free!

Water Attack Pressure Washing offers our Sunshine Coast clients a 100% customer satisfaction guarantee for all of our exterior house washing services.
We know that every Sunshine Coast home has different needs, which is why we take the hassle out of pressure washing for you! With all the necessary knowledge and skills on hand, we can tailor each pressure cleaning job to your goals and your property's specific cleaning needs.
We also know what exterior surfaces can and can't be cleaned with high pressure cleaning and require a more delicate approach. We always take care not to damage any areas of your home while we are cleaning and will always carry out a thorough examination of your property before starting any work.
Using only the most suitable techniques, you can rest easy knowing that your surfaces are in the best hands. Unsure what cleaning method is best for your surface? Get in touch today and we would be happy to assist with your Sunshine Coast homes exterior cleaning needs.
While it may be tempting to pressure clean your property it is often a job best left to the professionals. With quality equipment and the latest cleaning techniques, our technicians are trained and fully equipped to clean your property and produce stunning results.
With high quality, safe cleaning detergents and efficient equipment, we can eliminate stains and stubborn grime off painted surfaces, brick and windows, leaving your homes exterior surfaces and paint work, fresh and clean and protect it from further, more permanent damage.
We have the expertise and gear needed so that your job goes smoothly. Leave all you cleaning worries in the qualified hands of Water Attack Pressure Washing today!
When it comes to giving your home an exterior house wash, safety is our top priority. All of our technicians are fully certified and experienced in the latest pressure washing techniques. We also use water and eco-friendly cleaning solutions that are safe for your family, pets and the environment.
Our technicians are also fully qualified to work at heights, meaning we can safely and effectively clean those hard to reach areas. No matter what service you require, we guarantee superior results every time. We take pride in our work and will always go the extra mile to ensure you are happy with the final outcome.
We Blast Away Dirt, Dust & Debris
Your number #1 house washing Sunshine coast Specialists
House Washing Sunshine Coast
Comprehensive Cleaning

Services for your Property
We offer a tailored residential, commercial and industrial pressure washing service to ensure that the properties of our customers always looks their best. Our experienced team can handle any size job, big or small, and we always use the latest pressure cleaning equipment and the best in cleaning solutions to get the job done right.
It is amazing how much you can improve your Sunshine Coast home's curb appeal with something as simple as water! But, using a bucket and scrubbing brush can cause unnecessary stress on your back and knees and still won't give you the quality finish that you are looking for. 
We offer a range of house washing services to clients across the Sunshine Coast. From side walk, driveway and concrete cleaning, soft washing, roof cleaning and more, we make your experience as smooth and stress-free as possible.
With our domestic pressure cleaning services, we can remove all the dirt, grime, and mildew that has built up on your home's exterior surfaces in a fraction of the time. Our team are fully trained in the latest exterior house cleaning and pressure washing techniques and have extensive knowledge of the best products and equipment to ensure that your home is cleaned to the highest standard possible.
Whether you need us to clean your driveway, concrete or walls, we have the experience and expertise to get the job done quickly and efficiently.
The appearance of your commercial property says a lot about your business. A clean and well-maintained exterior creates a positive first impression for customers and clients, while a dirty, graffittied and vandalised and neglected one could send them running for the hills!
But, Sunshine Coast commercial property owners are busy! From managing their property to ensuring their business is run smoothly, many business owners simply do not have the time to maintain their property, carpark driveways and exterior to ensure it remains clean and presentable to all who visit.
Water Attack Pressure Washing provides superior pressure washing to commercial properties and property managers across the Sunshine Coast. From carpark and roof cleaning to exterior surface cleaning and graffiti removal, we work closely with you to determine the best cleaning methods that guarantee superior results!
We understand the challenge of having to balance property maintenance and business hours. With a flexible service schedule, we take the hassle and stress out of maintaining your property. Our technicians are quick, reliable and efficient ensuring minimal disruption of your day to day activities! 
Keeping a workspace clean and free from dirt can overwhelming and time-consuming, especially in industrial spaces. But well-maintained spaces are crucial to their success and safety. That's where the expert team of high-pressure cleaners at Water Attack come in!
We offer reliable industrial external building cleaning services across the Sunshine Coast industrial spaces, factories, warehouses and more.
Exterior surfaces are often overlooked and many are not aware of the dirt and grime gathering on your building's exterior. But, if left unchecked this build-up can cause extensive and costly damages.
We know what it takes to clean an industrial workspace quickly and effectively, without compromising on quality. Our team of highly trained and experienced technicians use the latest pressure washing equipment to remove all the dirt, grime and build-up from your surfaces.
If your industrial car parks or work spaces are looking worse for wear, we can help! After a thorough examination we will provide you with a detailed quote outlining the work that needs to be carried out. We understand that every space is different which is why we tailor our services specifically to your needs.
Sunshine Coast Soft Washing Professionals
Powerful Cleaning,
Exceptional Results
Exterior property cleaning is often at the bottom of your to-do list. After all who wants to spend the time washing your roof, driveway or patio? Enlisting the services of an industry-leading Sunshine Coast exterior cleaning company takes the time and hassle of pressure cleaning out of your hands!
We specialise in professional high-pressure and low-pressure soft washing for both commercial and residential properties across the Sunshine Coast. Designed to remove all types of unwanted dirt, grime and stains from a variety of outdoor surfaces, we utilise top-tier equipment and products to ensure your property is thoroughly cleaned.
Discover how the team at Water Attack transformed this neglected boat ramp to restore it back to full functionality and...
Discover how Water Attack Pressure Washing restored a vandalized underground car park to its original beauty with our expert...
Discover how we helped a local homeowner solve their gutter problems. Learn our process and how we ensure your gutters remain in top shape...
Superior Customer Support & Satisfaction
Your Leading House Washing Specialists
Benefits Of Exterior House Cleaning Sunshine Coast
Superior. Safe. Reliable External House Cleaning Sunshine Coast
Learn More About House Washing Sunshine Coast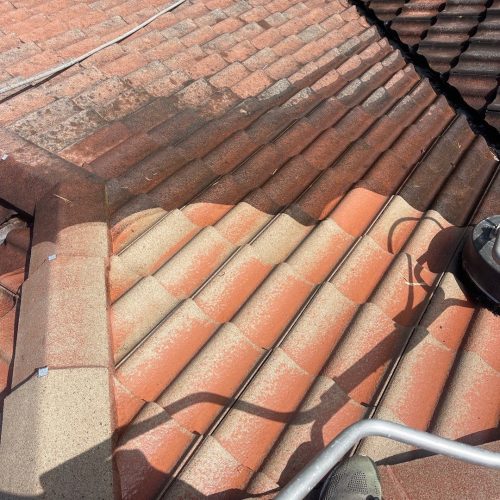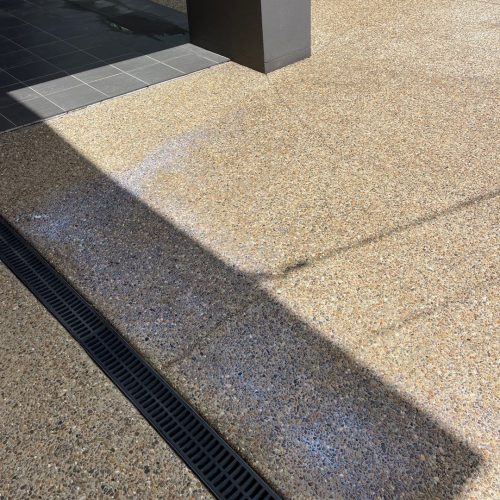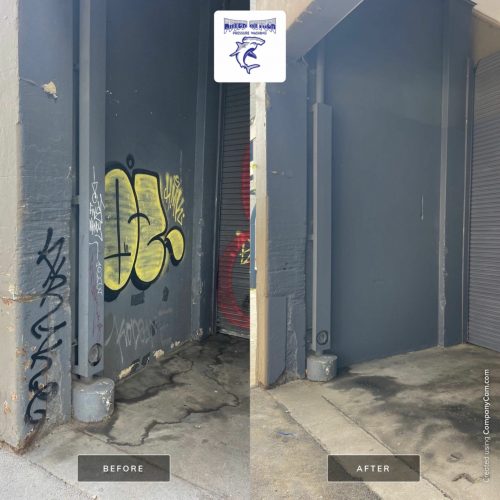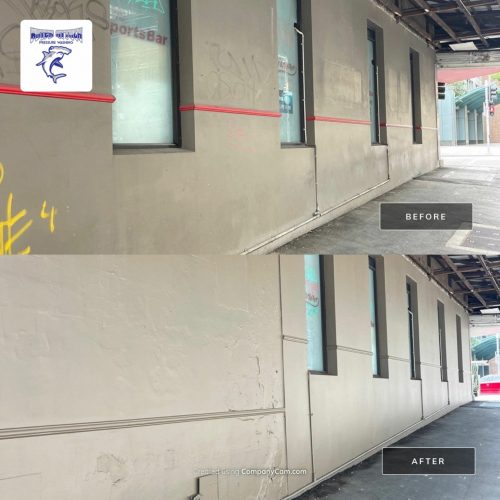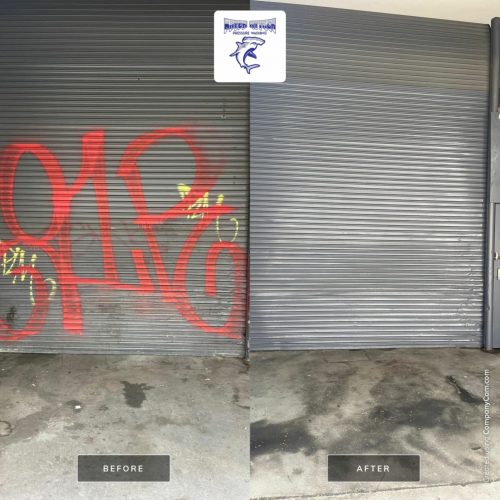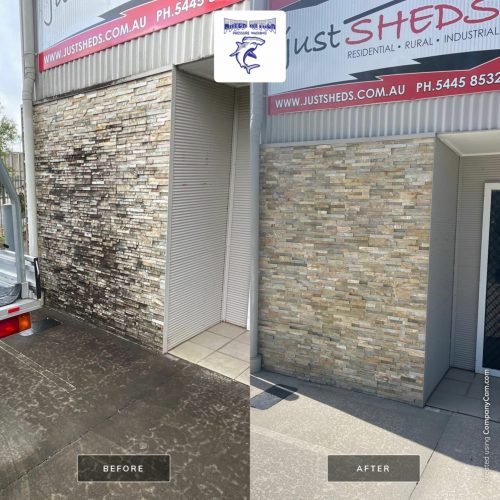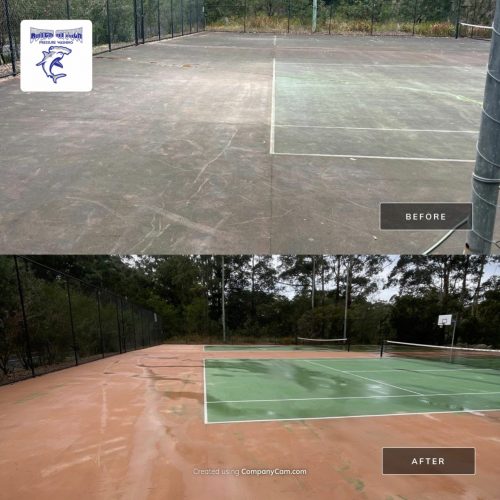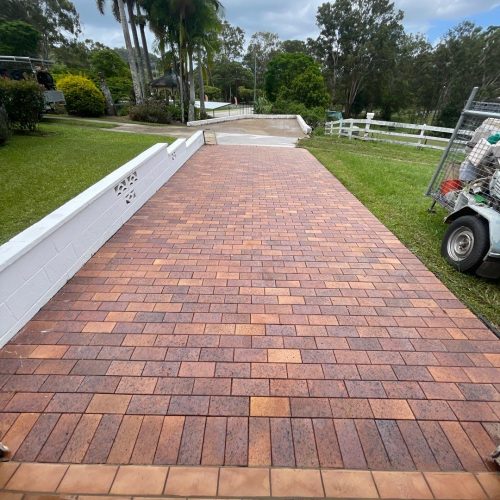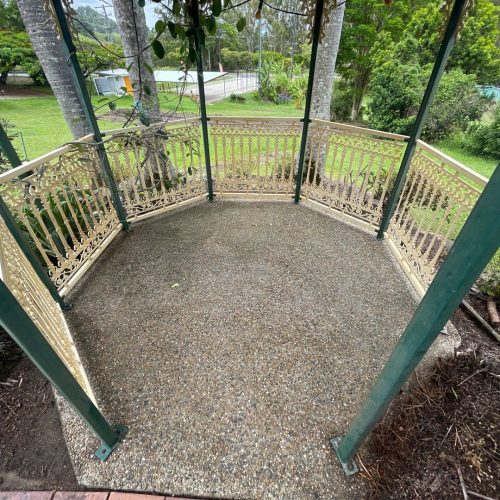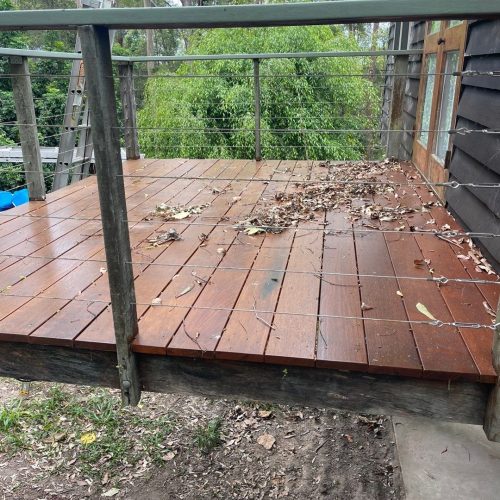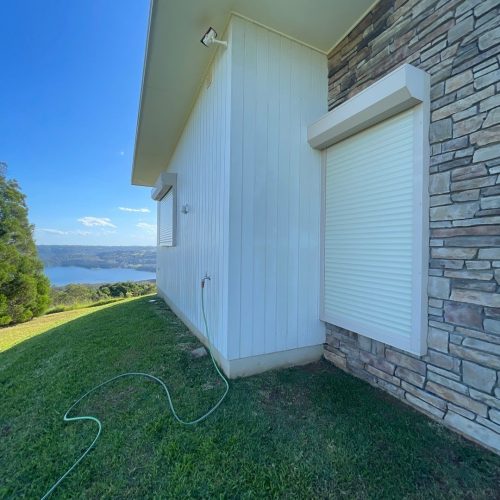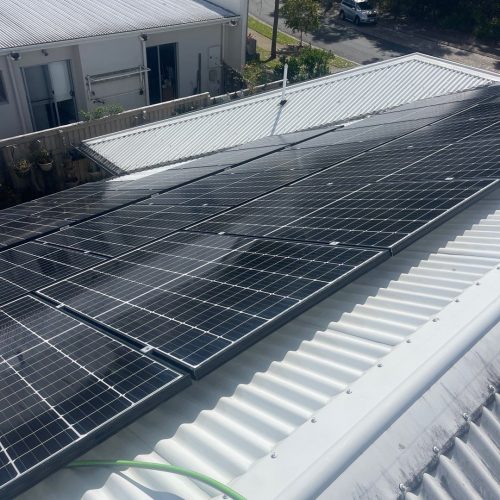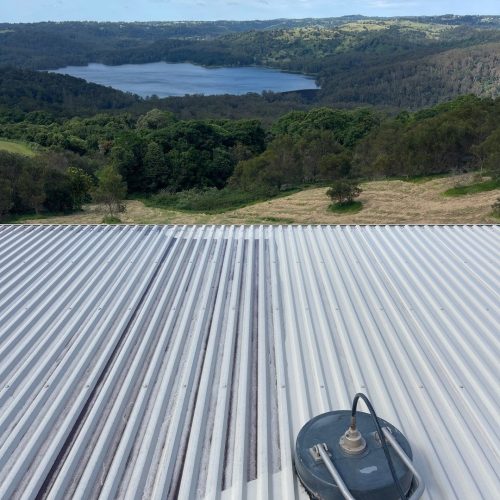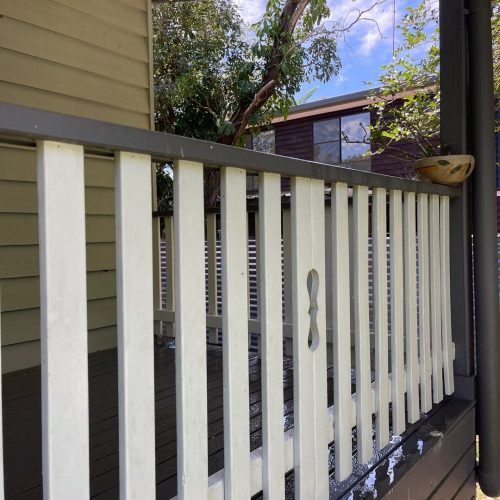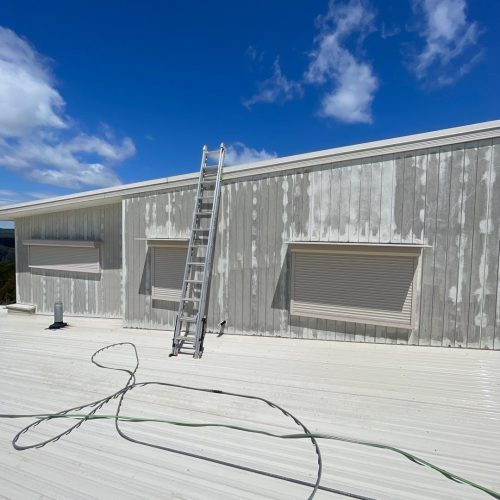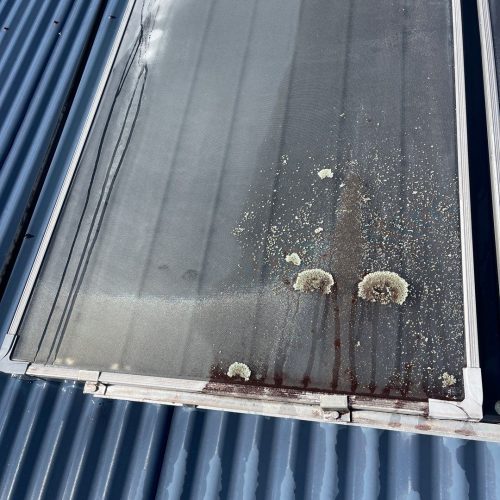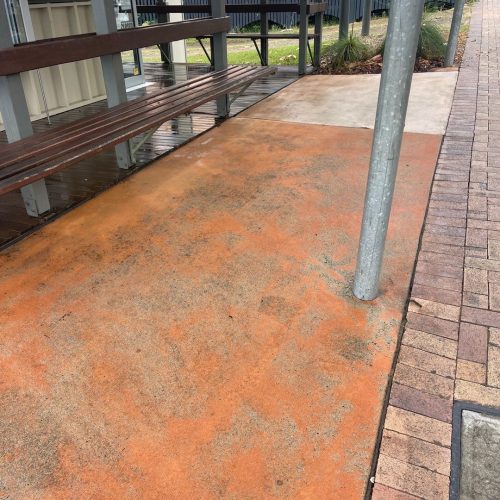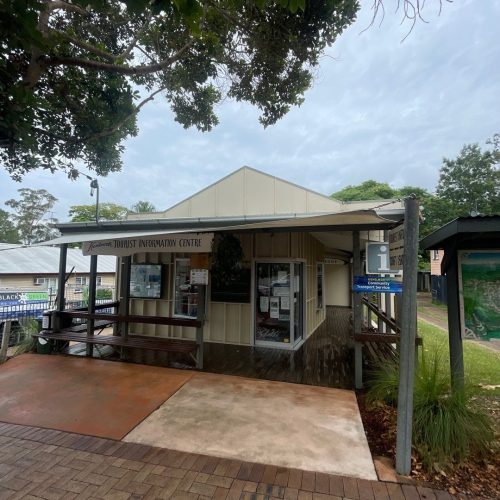 Providing World-Class Property Washing Services Across The Sunshine Coast