Pressure Cleaning Sunshine Coast
Pressure Cleaning in Sunshine Coast
Have Your Property
Sparkling!
No property is safe from the damaging effects of the elements. Constant exposure to the weather, pollution and animal contaminants can result in the build up of dirt, debris, pollution and stains on your roof. Regularly pressure cleaning Sunshine Coast properties ensures they remains clean, dirt and damage-free.
Give your residential. commercial or industrial property new life with Sunshine Coast's leading pressure cleaning services. At Water Attack Pressure Washing, we specialise in pressure cleaning a variety of external surfaces – from driveways, walls, roofs, patios, decks and more.
As a leading, family-owned pressure cleaning provider in Sunshine Coast, we take pride in our ability to provide superior service and professionalism in every aspect of what we do! If you want to learn more about how we can breath new life into your property, or if you want to schedule a free estimate, contact us today!
Tailored Sunshine Coast Pressure Washing
Comprehensive Cleaning

Services for you
Residential Pressure Washing
Commercial Pressure Washing
Industrial Pressure Washing
Residential Pressure Washing
It is amazing how much you can improve your Sunshine Coast home's curb appeal with something as simple as water! But, using a bucket and scrubbing brush can cause unnecessary stress on your back and knees and still won't give you the quality finish that you are looking for. 
We offer a range of house washing services from driveway cleaning, soft washing, path cleaning, roof cleaning and more to make your Residential Sunshine Coast pressure washing experience as smooth and stress-free as possible.
With our domestic pressure cleaning services, we can remove all the dirt, grime, and mildew that has built up on your home's exterior surfaces in a fraction of the time. Our team are fully trained in the latest exterior house cleaning and pressure washing techniques and have extensive knowledge of the best products and equipment to ensure that your home is cleaned to the highest standard possible.
Whether you need us to clean your driveway, concrete or walls, we have the experience and expertise to get the job done quickly and efficiently.
Commercial Pressure Washing
Industrial Pressure Washing
0
%
SATISFACTION
GUARANTEE
High Pressure Cleaning In Sunshine Coast
Powerful Cleaning,
Exceptional Results
Pressure Washing and exterior cleaning are often at the bottom of your to-do list. After all who want to spend the time washing your roof, driveway and patio? Enlisting the services of an industry-leading Sunshine Coast Pressure Washing company takes the time and hassle of pressure washing out of your hands!
We specialise in professional high-pressure cleaning to both commercial and residential properties across the Sunshine Coast. Designed to remove all types of unwanted dirt, grime and stains from a variety of outdoor surfaces, we utilise top-tier equipment and products to ensure your property is clean!
When it comes to pressure cleaning and customer service, we strive to be true professionals. Sunshine Coast Pressure Washing by Water Attack offers a 100% customer satisfaction guarantee for each and every service we do. Get your free estimate today!
Choose Water Attack Pressure Washing in Sunshine Coast
Superior

Services You Can Trust
Knowledgeable & Experienced
Quality
Equipment
Certified, Safe & Effective
Knowledgeable & Experienced
We know that every Sunshine Coast home has different needs, which is why we take the hassle out of pressure washing for you!  With all the necessary knowledge and skills on hand, we can tailor each pressure cleaning job to your goals and your property's specific cleaning needs.
We also know what surfaces can and can't be cleaned with pressure washing. We always take care not to damage any areas of your home while we are cleaning and will always carry out a thorough examination of your property before starting any work.
Quality
Equipment
Certified, Safe & Effective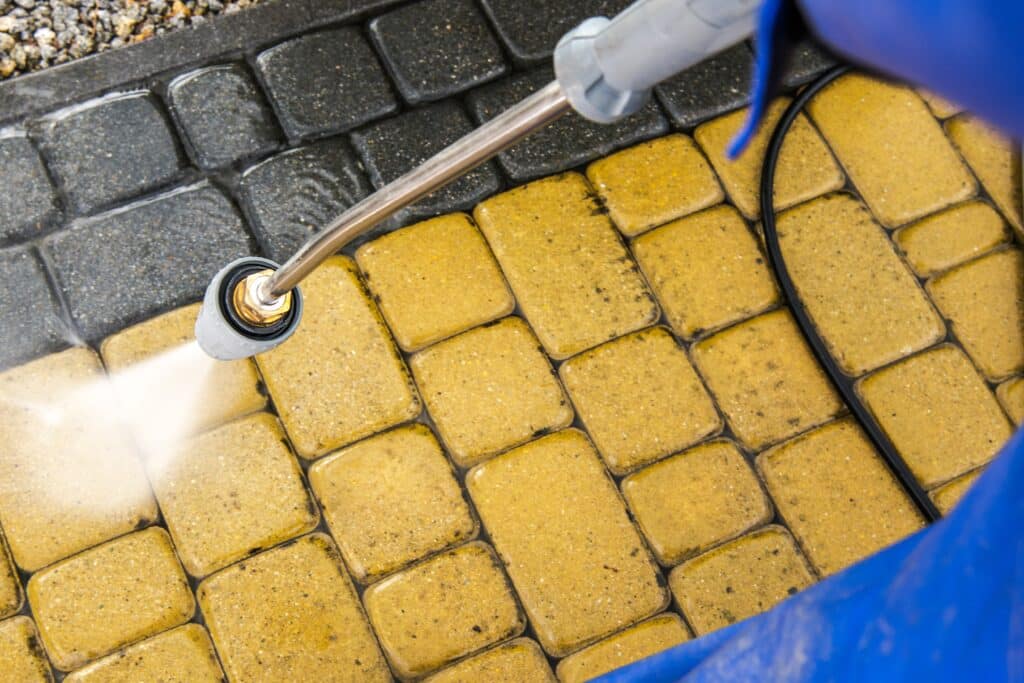 Blast Away Dirt, Dust & Debris
#1 High Pressure Cleaning Business Servicing The Sunshine Coast & Northern Brisbane
Sunshine Coast Pressure Washing
Why Prevention
Is Better

Than Cure
Dirt buildup and mould growth can rot and degrade wood, paving, and siding over time. By regular pressure washing your surfaces, you extend the life of your property and save precious time and money on costly repairs and replacements.
Whether your property is made of brick, timber or modern architectural finishes, we offer a safe and affordable pressure washing guaranteed to remove stains and grime while protecting and preserving your property's exterior.
No property is the same especially when it comes to exterior pressure cleaning in Sunshine Coast. There are a number of factors to take into account to ensure the surface is effectively cleaned without damage. Fortunately, the team at Water Attack Pressure Washing know what it takes to keep your property clean and damage free. 
Using only the most suitable techniques, you can rest easy knowing that your surfaces are in the best hands. Unsure what cleaning method is best for your surface? Get in touch today and we are happy to assist with your Sunshine Coast Pressure Cleaning!
Why Invest In Sunshine Coast Pressure Cleaning?
The
Pressure Washing

Difference
Added Value To Your Property
Minimises & Prevents Damage
Clean, Bright & Hygienic
Added Value To Your Property
A good clean can go a long way in adding value to your property and we are here to help! Whether you are selling your home or just wanting to improve its appearance, our pressure washing services can make all the difference.
At Water Attack Pressure Washing, we are proud to provide you with affordable and effective ways of improving your property's curb appeal, aesthetic quality and overall value.
Minimises & Prevents Damage
Clean, Bright & Hygienic
Superior. Safe. Reliable.
With Reliable Sunshine Coast Pressure Cleaning Services
Leading Pressure Cleaning in Sunshine Coast
Pressure Cleaning Sunshine Coast