Solar Panel Cleaning Sunshine Coast
Solar Panel Cleaning Sunshine Coast
Many home and business owners are opting for more efficient, environmentally friendly options when it comes to energy. Keep your investment in top shape with solar panel cleaning in Sunshine Coast from the finest pressure washing experts.
While solar panels are more accessible than ever before, they require regular cleaning and maintenance to ensure they are operating at full capacity. 
With years of residential and commercial pressure cleaning experience, Water Attack Pressure Washing offer exceptional solar panel cleaning to clients across the Sunshine Coast and Brisbane.
With an extensive knowledge of how to efficiently and safely clean your solar panels, no job is too big or too small for our expert team! Get your free estimate today!
0
%
SATISFACTION
GUARANTEE
Sunshine Coast Solar Panel Cleaning Homes & Businesses
The Water Attack
Difference
Solar Panel Cleaning In Sunshine Coast
Offering several benefits, it is easy to see why solar panel popularity is on the rise. However, solar panels are not an "install and forget" piece of technology.
Being on a roof means they are constantly exposed to elements such as wind, rain, dust, debris and bird droppings. This eventually reduces the amount of sunlight it is able to absorb, ultimately reducing the amount of energy it is able to create.
Having cleaned hundreds of solar panels in Brisbane, we have seen a significant increase in energy efficiency immediately after cleaning!
With both complete trade and public liability insurance, we are perfectly equipped to get the job done without the risk of cracking and damage.
Restore Power & Performance
#1 High Pressure Cleaning Business Servicing The Sunshine Coast & Northern Brisbane
Reliable Solar Panel Cleaners
Preserve Your
Solar Panels
Removes Dirt & Grime Build Up
Many people believe that regular rainfall can effectively clean solar panels. However, this is simply not true. Much like the grime and dust build-up on windscreens, even the heaviest rainfall cannot fully clean dirty solar panels.
Water will often pool and evaporate, leaving a film of dust and dirt particles that can dramatically decrease your energy output if left uncleaned.
Regular cleaning removes this build up and ensures your solar panels are working efficiently.
One of the biggest reasons home and business owners invest in solar panels is for their energy and money-saving benefits. However, if a solar panel is dirty and not producing the optimal amount of energy, you are not maximising your financial reward.
Professional solar panel cleaning may seem like a troublesome chore, but it is an  investment that will save you money on premature repair and replacement.
Improved Energy Efficiency
Studies have shown that surface grime reduces energy efficiency by as much as 20%. As such, regular cleaning is a quick and easy way to increase the energy output of your solar panels.
Let us help you save time, energy, and money. Get a free estimate and quotation now!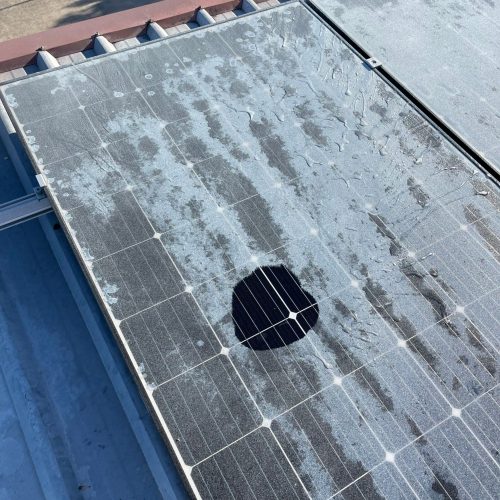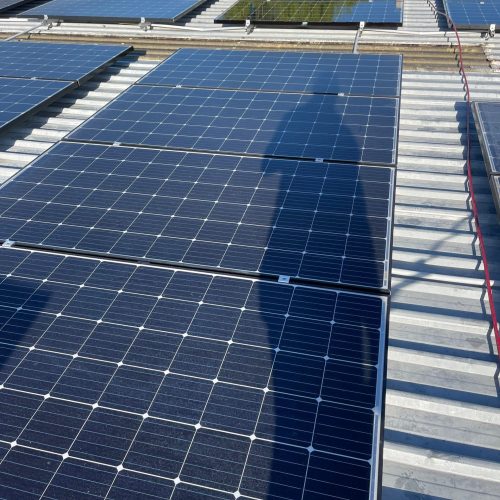 Enhance Your Energy Output
With Reliable Solar Panel Services in Sunshine Coast
We provide a wide range of services to commercial and residential clients
Your Favorite Solar Panel Cleaning Services
What people have to say about us...