Your home is a big investment, and like any investment, it is important to take steps to keep it in good condition! This will ensure that it will continue to be a source of joy and pride for years to come as well as help maintain and even improve its value in the future.
Pressure washing is one of the most popular ways to clean exterior surfaces quickly and efficiently. However, not all surfaces can withstand the force of professional pressure washing equipment and may become damaged as a result. Soft washing is an effective alternative that uses low-pressure and gentle detergents to effectively remove grime from your home's exterior.
Read more about the benefits of soft washing and how it can protect your home from damage.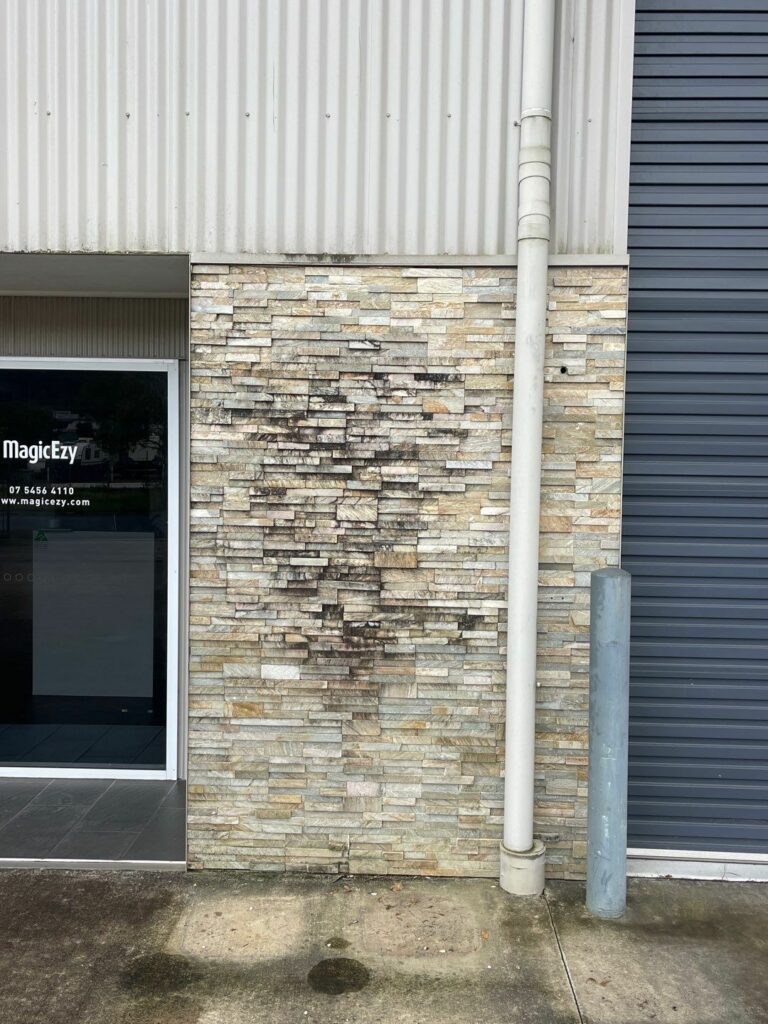 When it comes to delicate and ageing surfaces, soft pressure washing is the preferred method for exterior cleaning over traditional pressure washing. This process offers a highly gentle alternative to pressure washing reducing the risk of damage.
During a soft wash, specially formulated cleaning solutions are applied to your home's surfaces and agitated using low-pressure washing equipment. 
This combination of gentle application methods and biodegradable cleaning agents can protect your home by gently removing dirt, grime, mold, mildew and other contaminants without damaging fragile surfaces.
Surfaces That Can Be Cleaned With Soft Washing
There are a number of surfaces that can benefit from a professional soft wash including:
Timber can be particularly vulnerable to the force of pressure washing, which can lead to wood splintering and other damage. Soft washing offers a safer alternative, allowing you to clean and disinfect your wooden siding, decks and fences without the risk of damage.
As it is made from sand, cement, lime, and water don't risk high-pressure cleaners when cleaning your stucco. Soft washing is the ideal solution and can remove dirt, mould, mildew and other contaminants while preserving your stucco's unique finish.
Bricks are durable but still require careful treatment when being cleaned. The porous nature of brick makes it extremely vulnerable to high-pressure cleaning methods. Traditional pressure washing could cause cracking or crumbling to aged bricks, which is why soft washing is the recommended alternative.
Windows and Window Screens:
The force of traditional pressure washing can damage window screens, resulting in tears and rips. Soft washing is an ideal way to clean your windows and screens without risking any damage.
Shingles and Roofing Materials:
Roofs are crucial to the protection of your home. While many roofing surfaces are durable and can withstand the elements, some roofs require additional care with soft washing. Such surfaces include timber and terracotta roofing tiles.
The Benefits Of Soft Washing
In addition to preventing damage, soft pressure washing offers a number of benefits that include:
Over time unsightly growth such as mould and algae will develop. Not only will this affect the appearance of your home, but exterior components such as roofs and siding will also begin to age prematurely.
Soft washing is an effective way to remove and prevent the build-up of mould, mildew and other contaminants while preserving the condition of your home's exterior. Similarly, the cleaning solution used can also prevent future organic growth, ensuring that your home looks it best for longer.
Dust, grime and mould build-up look unappealing as well as dangerous. Soft washing is an effective way to clear your home's exterior of dirt, dust, grime and other contaminants while also disinfecting surfaces. The cleaning solutions used are designed specifically for exterior applications and can effectively kill any organic growth on contact.
An exterior soft wash can dramatically improve the look of your home's facade. Not only will it clear away dirt, dust and mould but it will also restore the vibrancy of the paintwork and enhance your home's curb appeal.
Why Hire Soft Washing Experts?
While many property owners prefer to do maintenance and cleaning themselves, in the case of soft washing it's best to leave this job to professionals. Professional soft-pressure washers have worked with a variety of surfaces and understand that each requires a unique approach to ensure the best results.
Additionally, professionals have the right tools and equipment that will enable them to achieve optimal results with efficiency. Soft washing experts also understand the importance of safety, which is why they use cleaning products that are safe for families, pets and plants
If you are looking for an effective way to clean and protect your property, the team at Water Attack Pressure Washing can help! Our team of professional soft-pressure washers are dedicated to delivering the best results for your home. Contact us today to book a service or find out more information.