We get it! Gutter cleaning is a hassle, but it is an important part of your home's routine maintenance schedule. Designed to collect and guide rainwater off the roof and away from the building gutters are an integral part of your roof and help to protect it from potential damage. But- What is the cost of professional gutter cleaning and why should you invest?
Professional Gutter cleaning is a preventative measure that every homeowner should invest in as it ensures that your gutter performs with maximum efficiency and helps extend the lifetime of your roof. But the question still remains, what is the cost of professional gutter cleaning?
The answer to this question will depend on the extent of the job, the company you decide to go with and the cost of any repairs that are discovered during the cleaning process. While it may be tempting to take on roof gutter cleaning yourself, this can result in costly errors, accidents and injury. In this post, we will discuss why you should let the professional team at Water Attack take care of your home's gutter cleaning needs.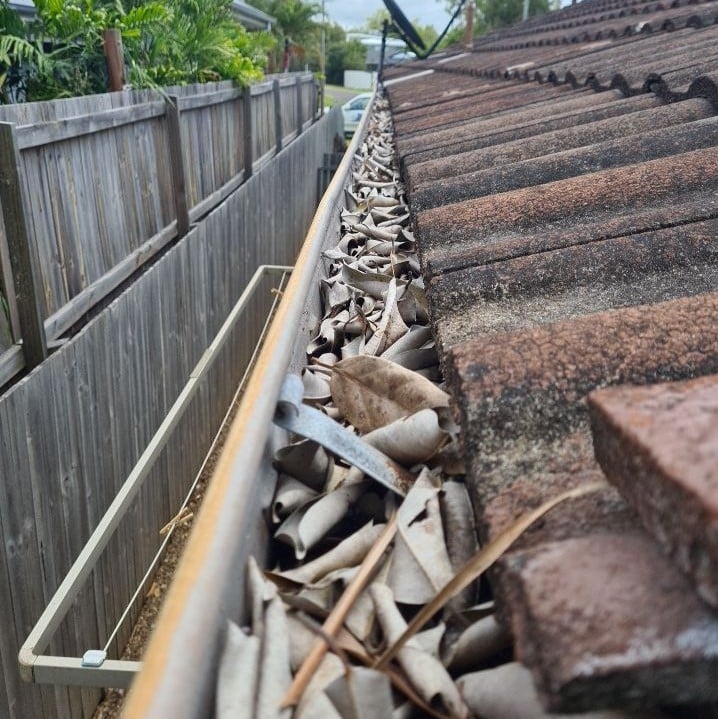 Protecting Your Investment With Professional Gutter Cleaning
Preventative maintenance is always better than repair and it is more cost-effective to maintain a gutter system than it is to take care of extensive damage and repairs.
A fully functioning gutter helps to avoid costly damage from leaking water, mould and debris. As this dirt builds up, they can begin to hide growing damages and issues. While homeowners may not notice these issues right away, the longer they are left unchecked, the bigger, more costly the problems will become.
Furthermore, when you total up the cost of materials and equipment, you'll quickly discover that one fixed, the affordable fee is much easier to fit into your home maintenance budget than the expense of purchasing and maintaining all of the equipment you'll need for do-it-yourself gutter cleaning.
Save Your Time & Money
From managing their household to a full-time job, homeowners have a lot of responsibilities. Many simply do not have the time to clean and maintain their gutters – Nobody wants to spend a Saturday clearing out muddy debris from their gutters! By hiring the professional team at Water Attack Pressure Washing, you are able to save hours of the valuable time you'd otherwise spend on trying to clean the gutters yourself.
Expertise and Equipment
Proper gutter cleaning requires the right expertise and equipment to safely and efficiently remove debris build-up from your gutters. Professional companies are well equipped to complete gutter cleaning with the utmost precision and care.
Our professional gutter cleaners hold years of industry experience and understand the intricacies of gutter cleaning. This process doesn't only involve removing debris, but also inspecting your gutters for signs of ageing and damage.
Prevent Injuries
While gutter cleaning may seem like a simple task, it is quite a dangerous task. As most gutters are installed on roofs, without the right skills and equipment, gutter cleaning can result in serious accidents and injuries. Hiring professional cleaners, such as the technicians at Water Attack, reduces this risk!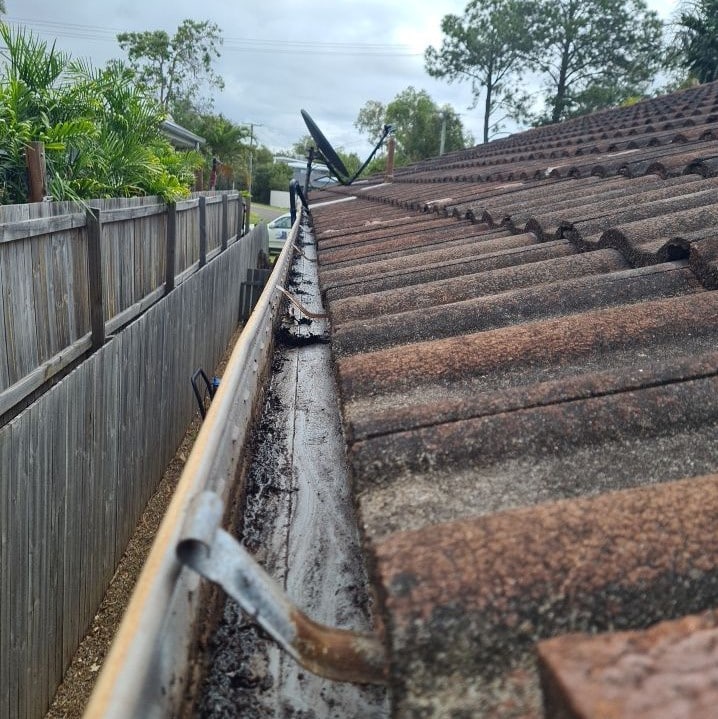 Keep Your Gutter Clean With Local Professionals
As we have seen above, there are a host of cost-saving benefits when you enlist the services of a professional gutter cleaning service. With Water Attack Pressure Washing you can enjoy all the benefits of a clean and fully functioning gutter without the hassle, stress and dangers of doing it yourself!
Providing superior pressure washing and gutter cleaning services across the Sunshine Coast and Northern Brisbane, we are fully equipped, trained and certified to clean and maintain your gutters. Our services are value-packed and affordable. Book your free estimate today!