Dark and gloomy, underground car parks can be a intimidating space for many, and when it is covered in graffiti it can become even more unsettling! This was the case for one of our latest projects: cleaning up an underground car park that had become a hub for graffiti vandals.
Every surface within the car park, from its walls to its pillars and even floors were covered in unsightly graffiti and tags. The once-functional environment had become an eyesore for both tenants and visitors, leaving an unfavourable impression on all who entered.
Determined to restore the carpark to its former glory, the Water Attack Pressure Washing team was contacted to tackle this challenge and transform this dingy, graffiti-filled space into a pristine and clean environment.
Armed with years if experience in pressure washing and graffiti removal, we faced this project head-on. Read on to discover our efficient and effective approach that revived this carpark.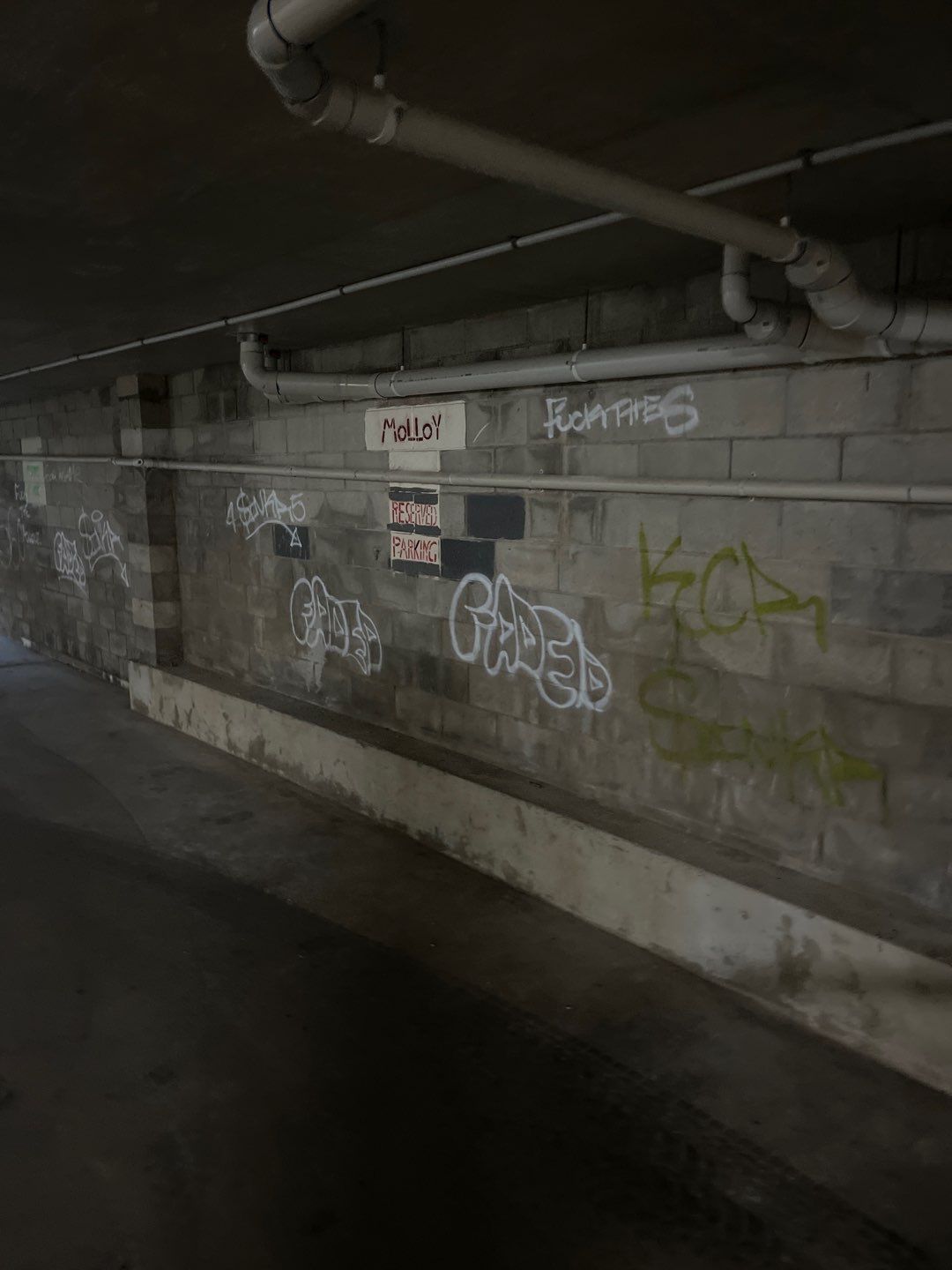 Understanding the Need For Graffiti Removal
Graffiti has always been a subject of controversy and debate. While some see it as an artistic expression the act of defacing public and private property can pose a number of significant challenges for owners and visitors alike.
The impact of graffiti extends beyond mere aesthetics, affecting the appearance of properties and the overall community. This is why is important to remove graffiti as soon as possible
Efficiency and efficacy play a vital role in graffiti removal. The swifter the response, the easier it is to remove, minimising the chances of it becoming a permanent eyesore. 
Unfortunately, the underground carpark in this case study had accumulated years of graffiti build-up, necessitating a rigorous and thorough cleaning process to restore its pristine condition.
The presence of graffiti on a property can significantly impact its curb appeal and leave a negative impression on visitors, conveying that the owners do not prioritise cleanliness or maintenance. 
On the other hand, By taking proactive steps to remove graffiti, property owners can create an atmosphere that is welcoming, inviting, and conducive to a thriving business.
Graffiti can pose a persistent and challenging problem, particularly when it comes to certain surfaces. This was precisely the case in the project at hand. 
Years of graffiti and vandalism had taken a toll on the painted surfaces, causing them to chip and fade. 
Removing graffiti not only eliminates the unsightly markings but also prevents further damage and deterioration.
The prompt removal of graffiti plays a crucial role in reducing the likelihood of returning vandals. 
By taking immediate action to remove graffiti, property owners and communities make it clear that they prioritise the cleanliness, appearance, and integrity of their surroundings. 
This sends a strong message that acts of vandalism will not go unnoticed, discouraging individuals from engaging in such activities!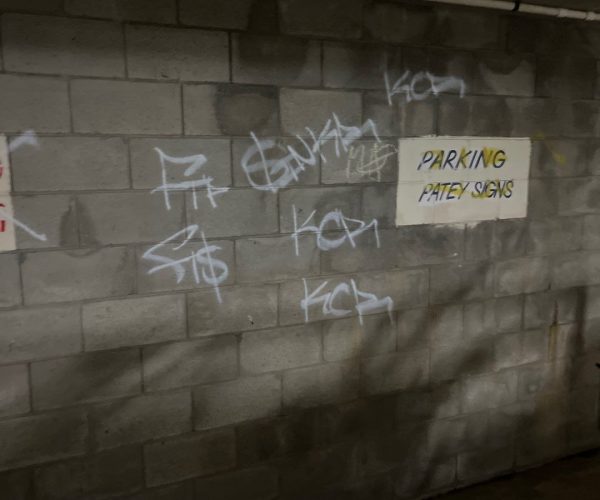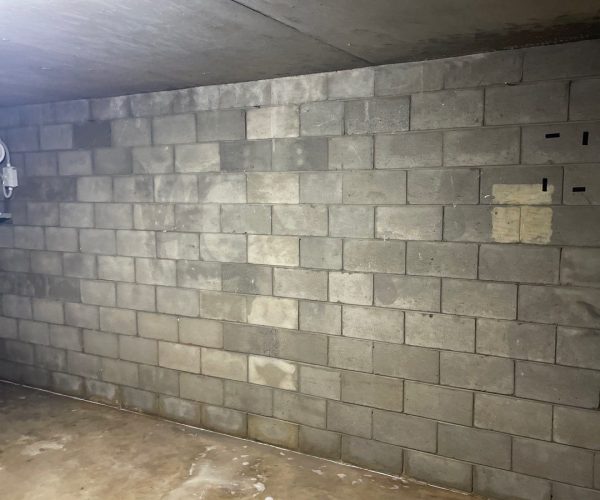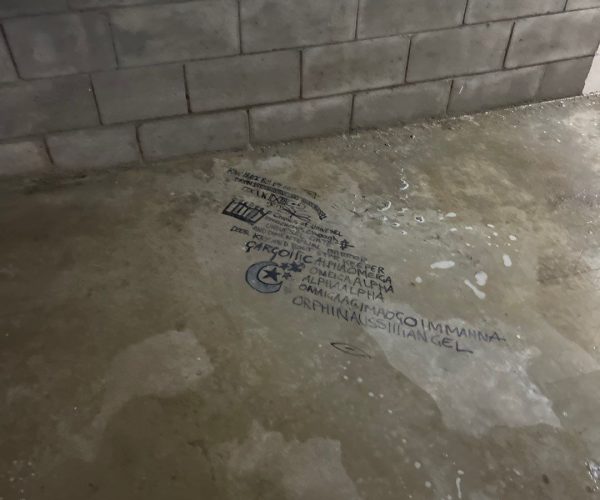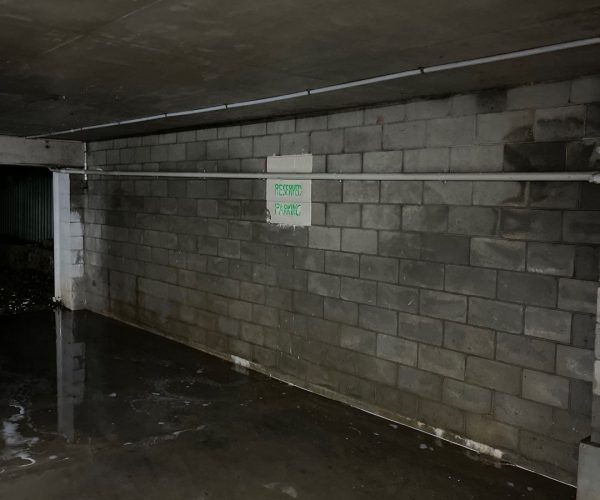 Water Attack Pressure Washing faced a daunting task when tackling the underground carpark littered with graffiti and vandalism. The destructive markings covered a range of surfaces including brick, concrete, and paint. To make matters even more complex, various graffiti mediums, including spray paint, markers, and pens, had been employed, demanding a tailored approach for each unique situation.
One of the biggest hurdles to overcome was the presence of delicate surfaces that required special attention. With years of exposure, the painted pillars had suffered chipping and peeling, posing a delicate challenge of removing the graffiti without causing any structural damage. Fortunately, this was only a visual problem that a fresh coat of paint could easily rectify.
The Water Attack team rose to the occasion, utilising a range of tailored graffiti removal and pressure washing techniques. We thoroughly assessed each surface and determined the most suitable methods and equipment to address the specific graffiti types and surfaces we encountered.
Through our meticulous and comprehensive approach, we achieved exceptional results in removing the graffiti, revealing a clean and respectable space. However, the impact of our efforts extended far beyond the visual transformation alone! 
By eliminating the graffiti, we successfully eradicated the lingering sense of neglect and disregard that these markings often conveyed.
Instead, we helped to create an environment that exuded cleanliness, professionalism, and a commitment to maintaining a well-kept space.
Does your Property Need A Fresh Start?
The remarkable restoration of this underground car park serves as a testament to the exceptional effectiveness of professional pressure washing services. At Water Attack Pressure Washing, we take pride in our skills and expertise to transform even the most difficult of space.
If you are looking to give your property a fresh start, we have got you covered! With our dedicated team and state-of-the-art equipment, we have the ability to revitalize properties and give them a fresh start. Whether it's removing years of built-up grime, eliminating stubborn graffiti, or restoring surfaces to their original condition, our comprehensive pressure washing solutions deliver outstanding results.
Discover the transformative power of professional pressure washing and experience the remarkable difference it can make for your property. Contact us today to schedule a consultation and let us help you achieve a fresh start that will leave a lasting impression.