Putting The Pep Back Into Your Step
Tennis courts are a common facility in many areas across Australia. From homes and schools to community halls and more, tennis courts are a popular choice for those looking to stay active. However, they can also be a hotbed for dirt, grime and mould if they are not maintained on a regular basis.
Water Attack Pressure Washing was recently called in to tackle Verrierdale Community Hall's tennis court facilities who was in dire need of an overhall to bring it up to scratch and make is playable for the community once again!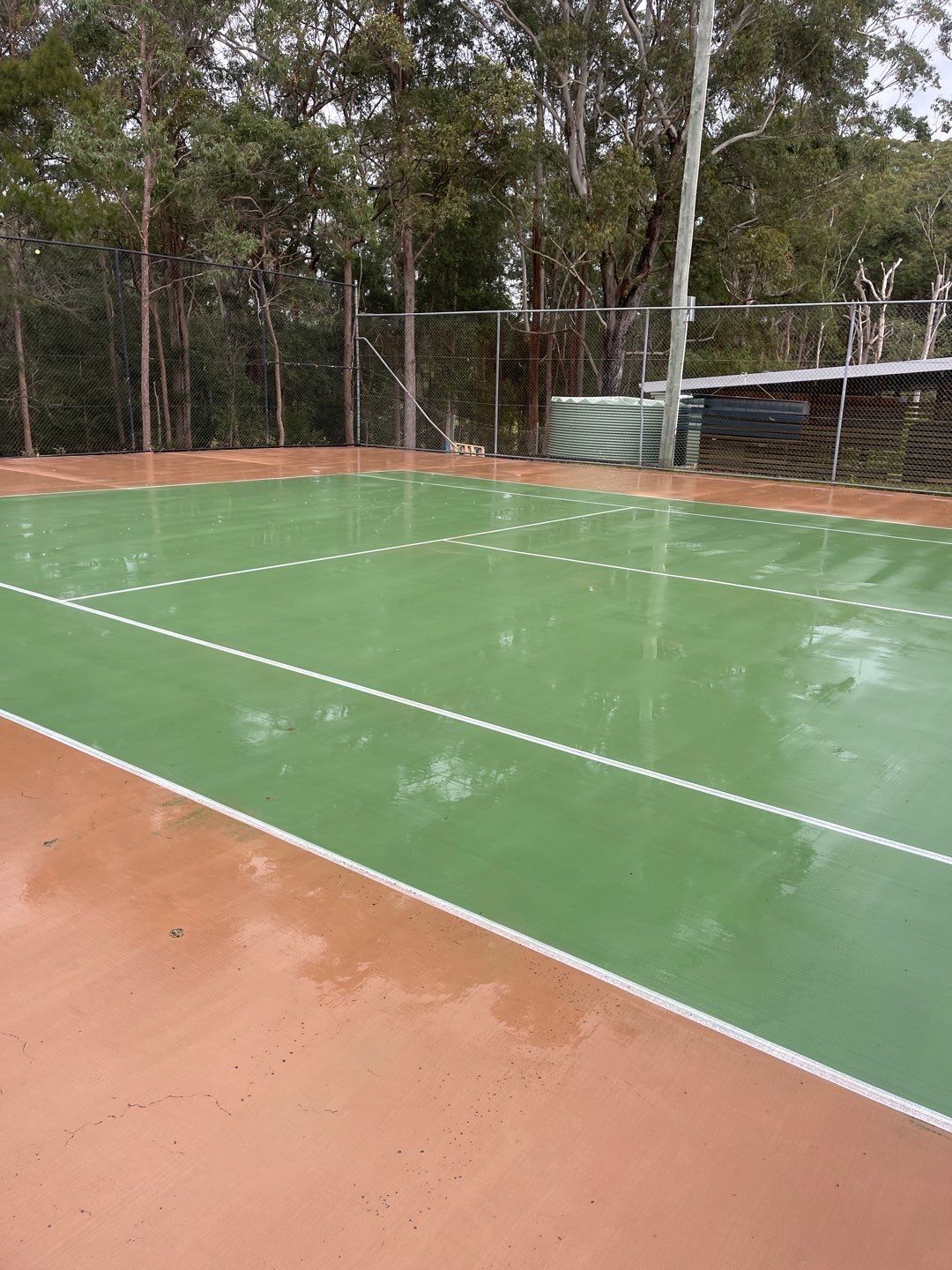 Why Cleaning Tennis Courts Are Necessary
Just like driveways and pathways, tennis court surfaces are constantly subject to the environment and large amounts of foot traffic. If left untreated, grime and dirt will slowly eat away at the surface causing premature damage and the need for costly repairs.
Regular maintenance is particularly important for areas like Verrierdale, where the weather makes is easy for mould and other organic matter to coat the surface, making it slippery and unsafe to play one.
Through regular high pressure cleaning of your tennis court by a professional,  you can avoid all of these problems and ensure playing performance stays in top condition for years to come!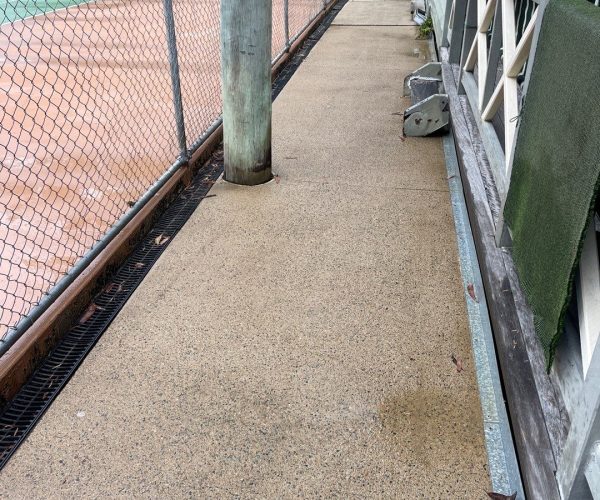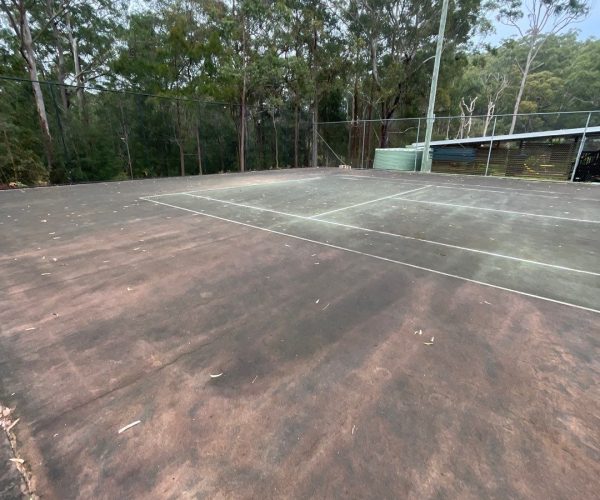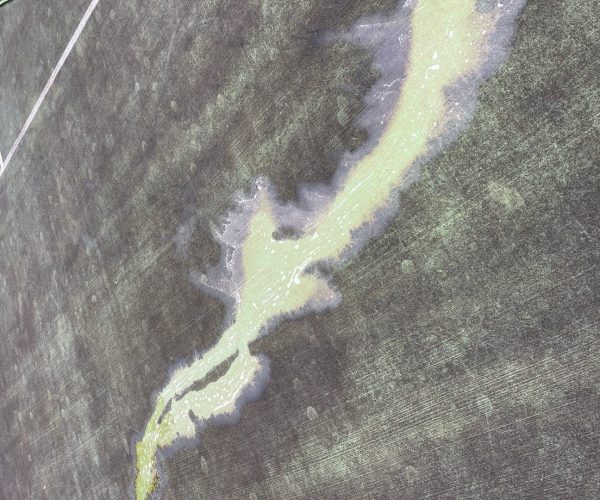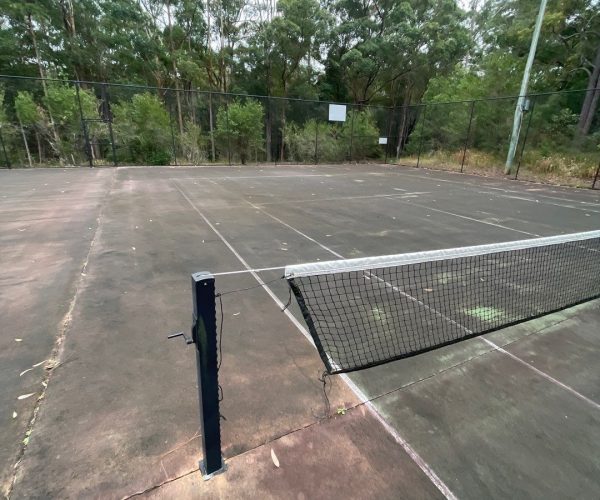 The Problem With Verrierdale Tennis Courts
Located in Queensland, Verrierdale Community Hall is a beloved community space that is utilised for all manner of activities and functions – in a unique bushland setting.
From tap dancing and Zumba lessons to the popular Full Moon Dances this public space features facilities such as children's playground, outdoor picnic area, memorial grounds and more that are visited by many of community members every year. This is also where the Hall's tennis courts are located.
Here, the tennis court had been neglected for some time and was in desperate need of attention. The court had become stained and slippery with dirt, dust and various other contaminants heavily impacting it's playability and appearance.
Water Attack Pressure Washing has years of experience in cleaning all types of surfaces, including areas like tennis courts and were all to happy to assis Verrierdale Community Hall in getting their facilities back up to scratch!
Our Tennis Court Cleaning Solution
One size does not fit all when it comes to pressure cleaning – different surfaces require different techniques in order to achieve the best possible results without causing any damage.
After conducting a thorough on-site assessment, our team at Water Attack Pressure Washing drew up a customised cleaning solution plan that would be perfect for the task at hand.
This involved removing any loose dirt and debris that that built up on the cour over the years, using specialised pressure washing equipment that would be tough on the dirt but gentle on the court's surface.
We ensured that the cleanin areas were closed off from the public to ensure their safety as well as a quality, time efficient surface without any disruption.
What was once a brown and grimy surface was revelaed to be a clean and bright tennis court thanks to the efforts of our team! The Verrierdale tennis courts are now free of contaminates and debris, the original green and orange colours have been restored and the line now crisp and white.
By clearing the court of moss and algae build-up we have extended the life of the courts and made the area safer for players. The newly cleaned court now fits perfectly with the surround area and is once again a safe and fun place for the community to enjoy.
Water Attack Pressure Washing takes great pride in providing high quality services that make a real difference. To learn more about our pressure cleaning services in the Sunshine Coast or Brisbane, contact us today!