Is your roof structurally sound and within its expected lifespan, but looks drab, dull and in need of a new lease on life? Roof painting is an excellent way to achieve this, and when done by professionals, can vastly improve the curb appeal of your roof as well as protect it from the elements.
While many property owners look to take on roof painting themselves, it is best to leave this job to professionals. Not only does it save you valuable time, they have attention to detail and the right products are essential to painting your roof correctly. But, what do you need to expect when you book a roof painting job? Here's a quick overview of what you can expect during a roof painting service.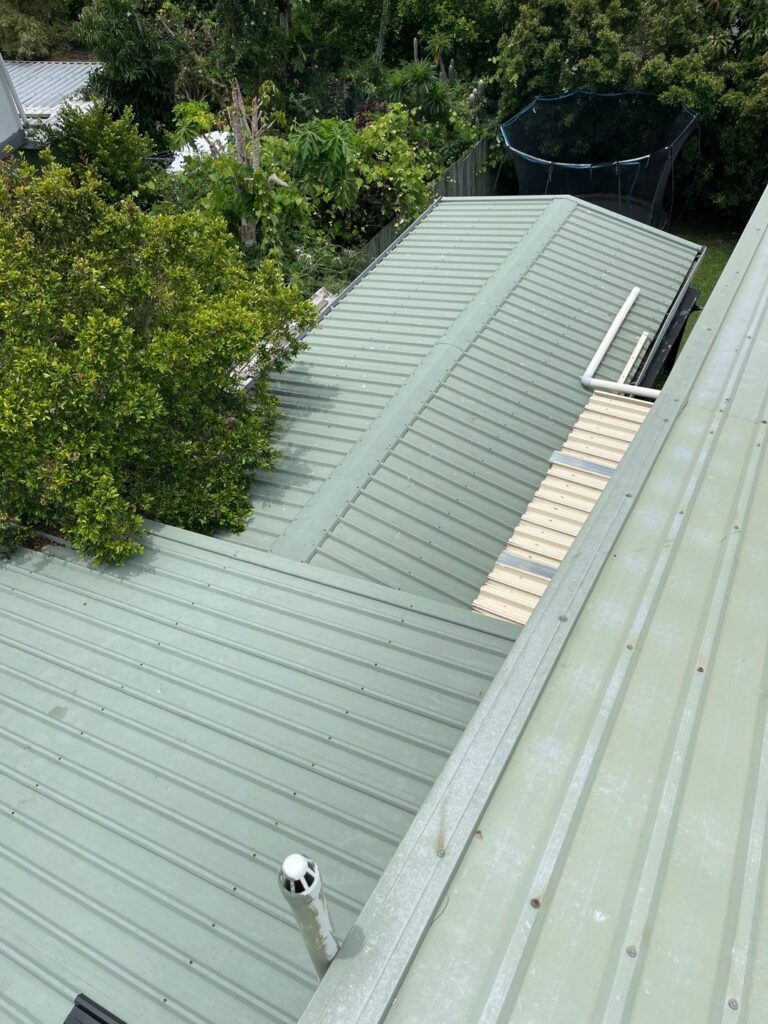 Why Should You Paint Your Roof?
Before we get into the nitty-gritty of what to expect during a professional roof service, you might be wondering why you should even bother painting your roof!
Roof painting does much more than just improve the look of your property as it is a valuable barrier that helps protect against daily wear and tear. A quality roof paint will:
Makes your roof last longer
Prevents leaks
Adds value to your home
Protects your roof from the elements
Reduces energy costs
Signs You Need to Repaint Your Roof
Your roof is exposed to the elements 24/7. Over time, rain, sunshine, wind, animal debris and contaminants will take its toll and you may need to repaint your roof to ensure it looks good and continues to protect your property. 
Here are some signs you may need to repaint and restore your roof:
If the paint on your roof is dull, cracked, peeling or bubbling.
If your roof hasn't been painted in the last 10 years.
If you are unsure if your roof needs a fresh coat of paint, professionals like the team at Water Attack Pressure Washing can help! We are able to offer recommendations on what is best for your roof.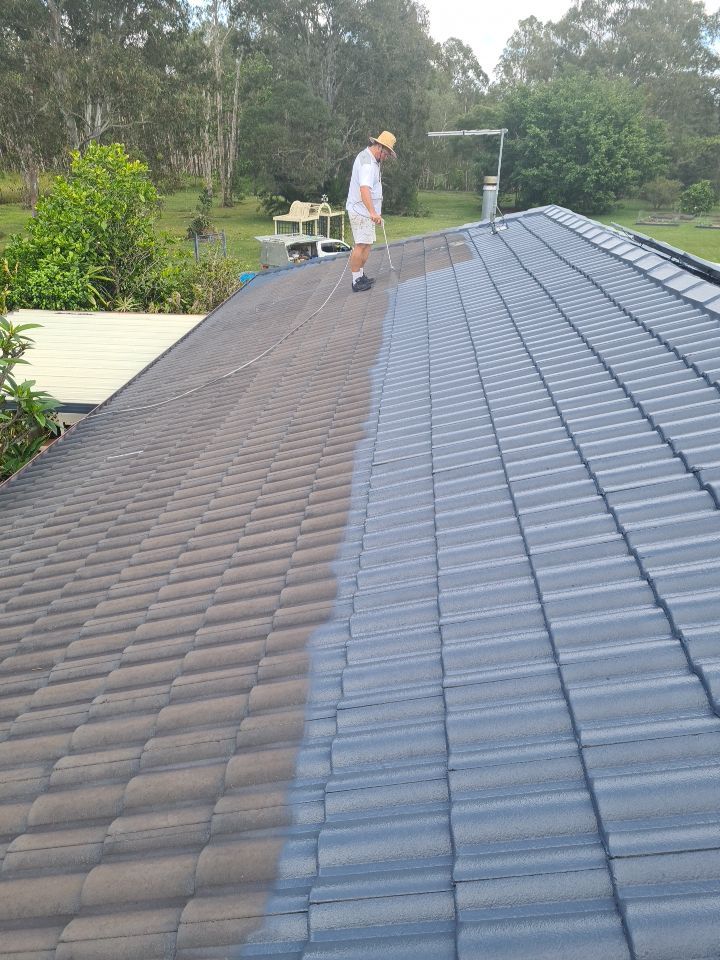 What to Expect During a Roof Painting Service
Now that you know why you should paint your roof and the signs that it's time, let's take a look at what you can expect during a roof painting service.
Before any painting can begin, it is important to be aware of any roofing issues that may be present. A roofing professional will often conduct a thorough inspection of your roof. They will assess the condition of your roof and identify any problem areas that need to be addressed and repaired before painting begins. This will help to ensure a quality finish and prevent any further damage to your roof.
Once the roof inspection is complete and any necessary repairs have been made, the next step is to prepare the site for painting. This involves covering any areas that are not being painted and protecting them from paint drips. Professional roof painters will use drop cloths, plastic sheeting and/or tape to cover areas like plants, walkways, windows and gutters. It's also recommended to clear away any debris or leaves from your gutters so that they do not accidentally get painted. As the paint dries, it may be difficult to remove debris from these areas, clogging up your gutters.
The next step is to clean your roof. This may seem unnecessary – after all you expect your roof to look clean and new after the paint! However, this step is essential for ensuring that the paint adheres properly to the surface of your roof. Without a proper clean, your roof may look splotchy, discoloured and can even peel and bubble, leaving these ares exposed.
Roofing professional, like those at Water Attack Pressure Washing, will often use a pressure washer to remove any dirt, grime or moss from your roof. Every roof is different and may require a unique approach to ensure that it's properly cleaned, without it being damaged. Many professionals will a soft wash pressure washing system to avoid damaging the roof surface.
Once your roof is clean, the next step is to apply a primer. This helps to create a smooth surface for the paint to adhere to and also provides an extra layer of protection for your roof.
Step 5: Paint Application
After the primer has been applied and has had time to dry, it's time for the roof painting to begin! While every painter is different, most roof painters will start by painting the edges and hard-to-reach areas. This provides a clear border for the rest of the roof and ensures that these areas are properly protected. Once these areas are complete, painters will work their way across the roof, painting in sections.
Depending on the surface, painters will use a brush, roller or sprayer to apply the paint evenly across the surface of your roof.
Once your painting is complete, the roofing painters will conduct a final cleanup of the site. Here, they will remove any coverings or protection that was put in place during the site preparation stage. They will also clear away any paint debris or waste material to ensure that your property is left clean and tidy!
Your Specialist Roof Painters
A fresh coat of paint can do wonders for the look of your property and also help to protect your roof from the elements. If you're thinking about painting your roof, then it's important to understand what to expect during the process.
Water Attack Pressure Washing are your local roof painting experts. We have years of experience and know exactly how to prepare and paint your roof to ensure it looks amazing and is well protected against the elements! Contact us today to book a free quote.