Full Exterior Clean For Spectacular Results!
Just Sheds is a well-known name on the Sunshine Coast, with a reputation for creating high-quality custom sheds. With an extensive range of custom designs, they are able to provide a solution that will suit any application or taste – from high-quality equine shelters, and carports to American barns and more. Each shed is designed with the Australian climate in mind and built to stand the test of time!
With this philosophy in mind, Just Sheds needed a full exterior clean that would live up to their reputation! They have a very busy commercial location and wanted to make sure that their property looked its best for their customers and business operations.
The Just Sheds team wanted a company they could trust to provide a high-pressure clean that would leave all their exterior surfaces looking amazing. Water Attack Pressure Washing was more than up for the task and was contracted to take on this challenge, offering an extensive range of pressure cleaning services.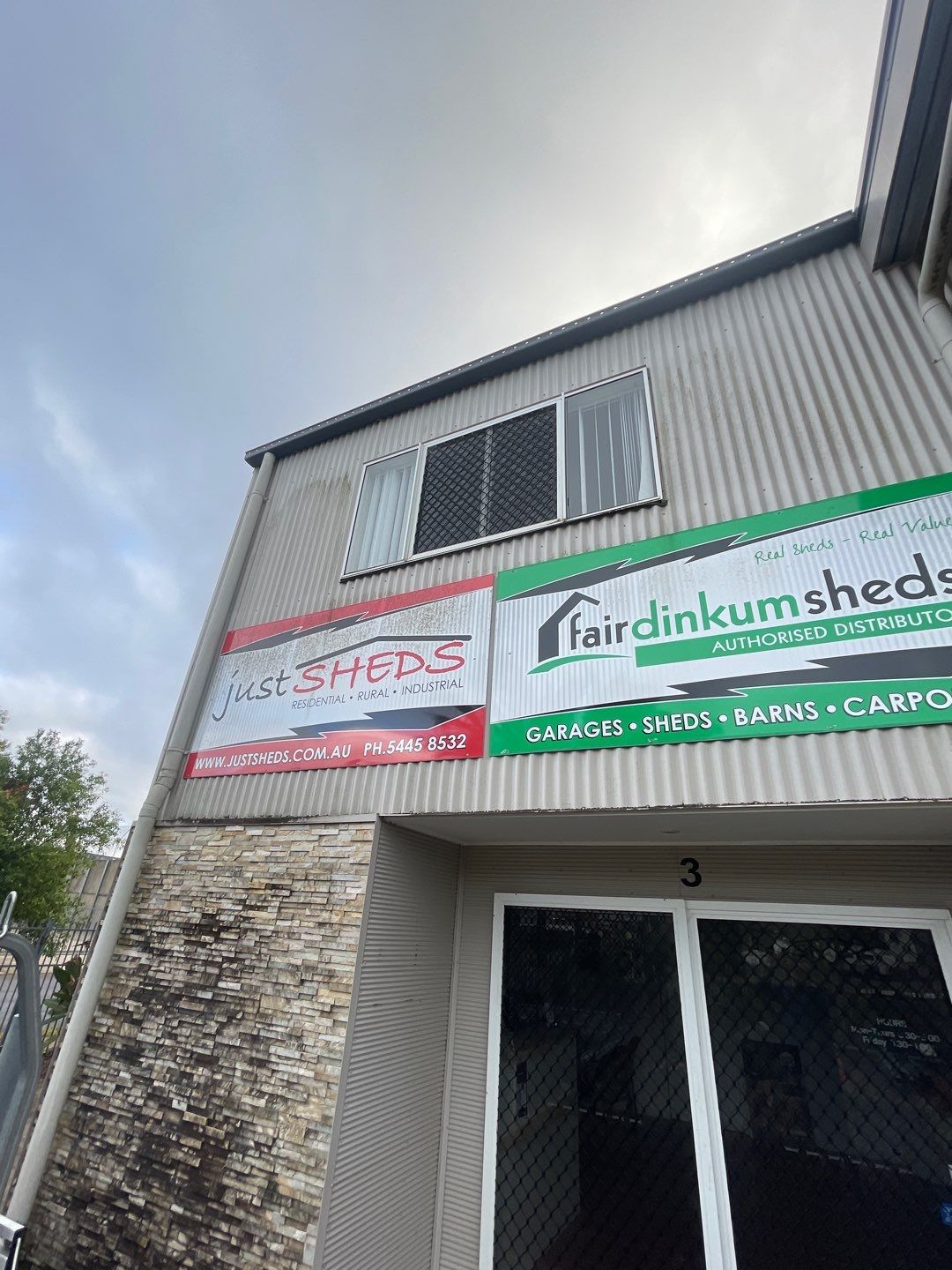 The Challenge & Client Needs
First impressions are important. This is especially true when it comes to commercial properties and a business that is known for their high-quality products and superior services.
Just Sheds is a popular business for those in the market for a new shed. With many regular and new customers coming in and out of their commercial property on a daily basis, they needed to make sure that their entire exterior was looking squeaky clean!
Their Sunshine Coast location is quite large and with a variety of surfaces and unique cleaning needs, this was no small task! With a driveway, metal siding, stone masonry facades, and a sign the entire exterior of the property needed to be cleaned as quickly and efficiently as possible so that business could resume as usual with minimal interruption.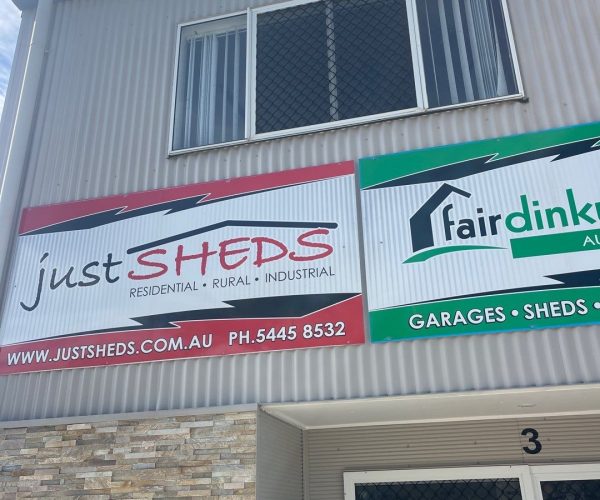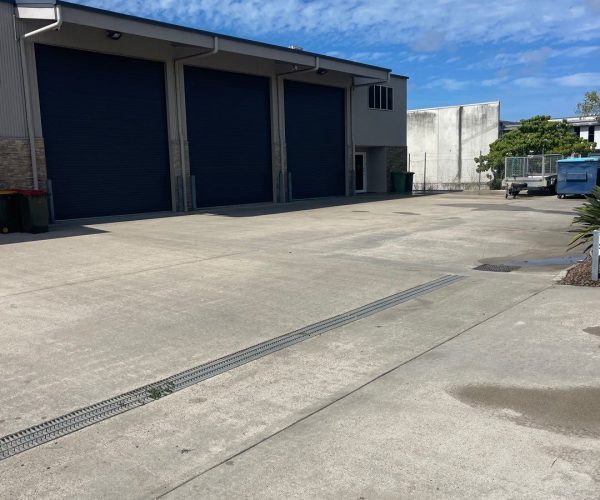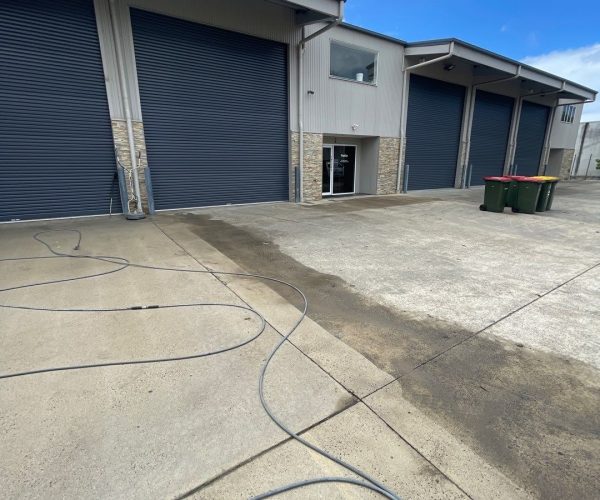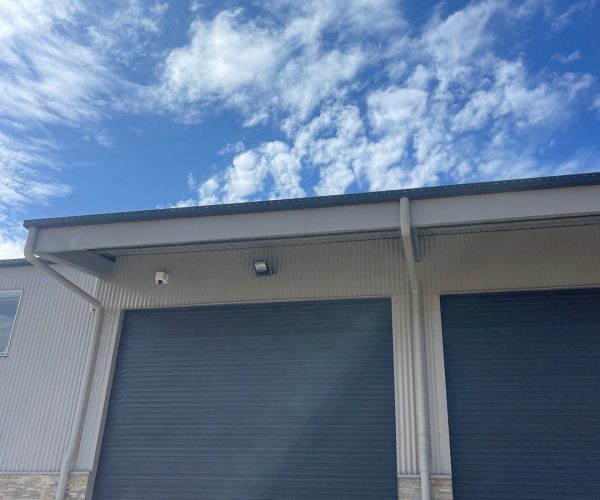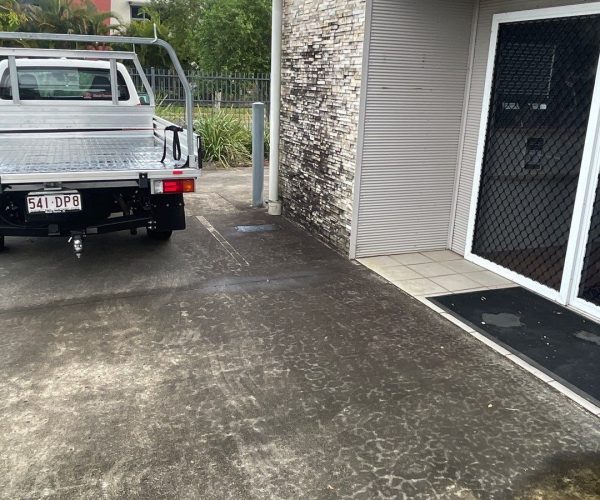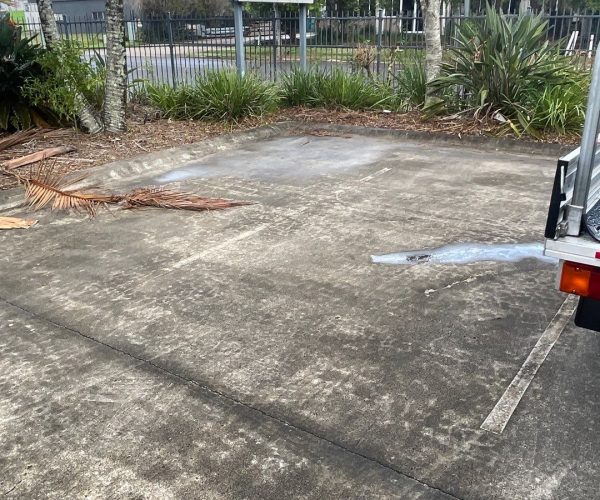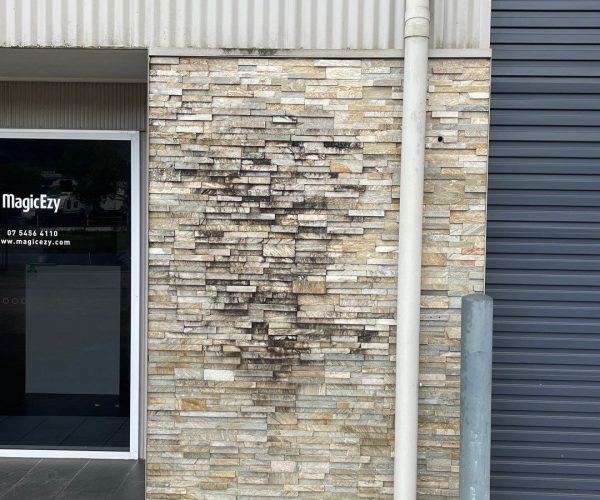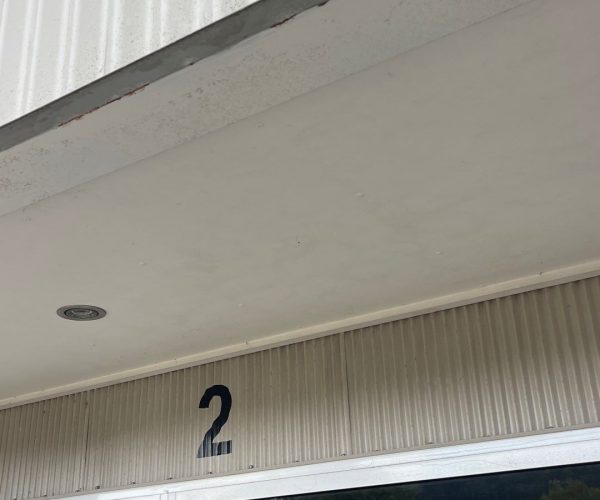 The Benefits Of A Tailored Cleaning Solution
With a host of surface materials, each with its own specific cleaning needs, it is important that a tailored approach be taken to the cleaning project. Not only does this ensure an efficient clean with superior results, but it also helps to protect the surfaces from any damage that could occur with the use of the wrong cleaning products or equipment.
Water Attack Pressure Washing has years of experience in exterior surface cleaning and was able to quickly assess the property and develop a tailored cleaning approach that would be most effective. This included the use of high-pressure washing for the driveways and sidewalks and a lower-pressure wash for more delicate surfaces such as the metal siding, stone facade and signage.
The Water Attack Pressure Washing Approach
Exterior maintenance and upkeep are important for any commercial property owner but can be especially challenging for those with a busy location. The Water Attack Pressure Washing team arrived on-site and got straight to work. We first did a walkthrough of the property to get a better understanding of their specific needs, the areas that needed cleaning and the best approach to take.
Next, we set up our equipment and got to work! We started with a high-pressure wash of the metal siding, stone facade, and signage. These surfaces were cleaned first as the dirt and dirty water would not soil a surface we had already cleaned. We then moved on to the driveways and sidewalks, that had become stained and discoloured with grime, dirt, and debris.
The Just Sheds property also had several plastic water tanks that needed to be cleaned. These were gently cleaned using a soft wash method to avoid any damage.
Our team worked quickly and efficiently to clean these areas, restoring them to their original condition. Once all the surfaces had been cleaned, we did a final walk through of the property to ensure no areas were missed!
The Water Attack Pressure Washing team was able to quickly and efficiently clean the entire exterior of the Just Sheds property. As the dirt, grime and stains melted away, the true appearance of the surfaces was revealed.
The results were impressive and the entire property looked like new! The Just Sheds team was thrilled with the results and we were happy to have helped them maintain their property and keep their business running smoothly.
The appearance of a commercial property is important for many reasons. We understand that a well-maintained property reflects positively on the business and instils confidence in those who visit or do business there.
If you are looking for a commercial pressure washing company in Sunshine Coast that can help you maintain your property, Water Attack Pressure Washing is here to help. We offer a wide range of commercial pressure washing services that are designed to keep your property looking its best. Contact us today to learn more about our services or to schedule a free estimate.