Warmer weather, sunny afternoons and longer days are just some of the best things that come with the holiday season in Australia. With more time spent at home, it is the ideal time to prepare your property for the year to come!
While keeping your property in tip-top shape can seem like a daunting and hands-on chore, it doesn't take a lot to make a big impact. Your property may just need a fresh coat of paint or a good cleaning for a fully refreshed appearance. However, it is important to note that some tasks like clearing out clogged gutters or cleaning and repairing your roof can be dangerous and should be taken care of by a professional.
In this post, we outline some top tips to help you get your property and exterior ready for the new year.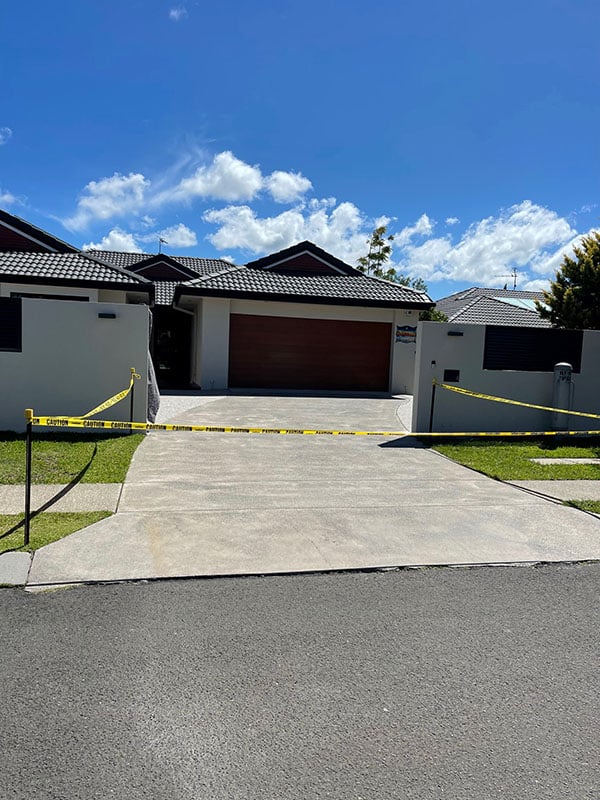 Why Clean And Maintain The Exterior Of Your Property?
Cleaning the exterior of your property is essential for many reasons. Keeping up with regular maintenance can protect the structure of your home, maintaining its value and protecting it from potential pests.
In addition to helping keep your property in order, keeping your property neat and tidy also helps to maintain and even increase the value of your property, as prospective buyers will be more likely to invest in a property that looks well-maintained!
The entrance of your property is one of the first things people will notice when visiting, so making sure it looks neat and clean is important. This includes wiping down door frames and handles, cleaning windows (inside and out!), sweeping walkways and pressure washing walls and floors that have accumulated dirt and grime over the year.
Next, take some time to inspect your door frames and locks for any damage or signs of wear. If needed, invest in new locks or have an experienced professional come out to take a look and provide maintenance if required.
Similarly, check your windows for any cracks or damage that may need repair. Damaged windows can lead to air leakage and higher energy bills – so it is important to make sure they are properly sealed!
Your driveway and sidewalk are other areas that should be regularly maintained. As they are subject to daily use, they quickly accumulate dirt grime and other contaminants.
Sweeping is a quick and easy way to remove most of this debris, but driveway pressure washing can be used for more stubborn stains like oil and grease.
Not only does this improve the appearance of your property, but can stop weed growth, and prevents the buildup of mould and bacteria while also allowing for a sealant that can further protect the driveway surface.
Your garden and outdoor areas are an integral part of the overall look of your property. Make sure to keep lawns mowed and weeds pulled, as this helps to maintain a neat and tidy appearance. Be sure to also check that root systems from trees are not pushing up any concrete or other surfaces, as this can lead to further damage.
Trim any overgrown plants and trees, ensuring that they are away from windows, driveways and pathways. This will help keep your home looking neat and tidy while making sure no potential hazards arise!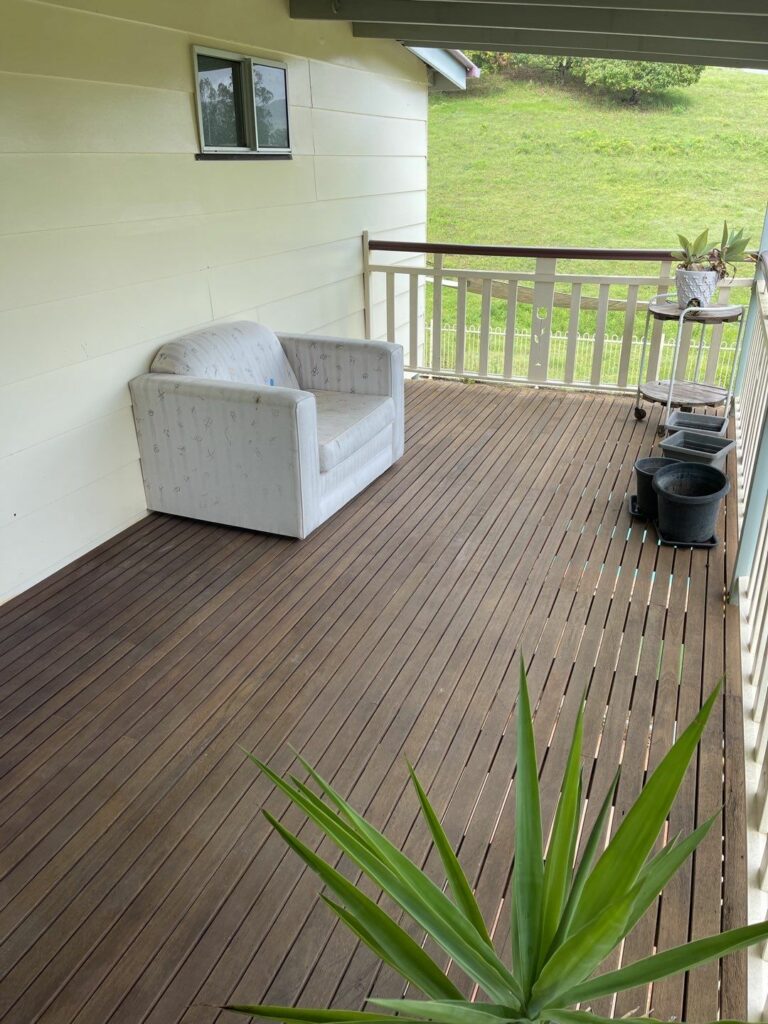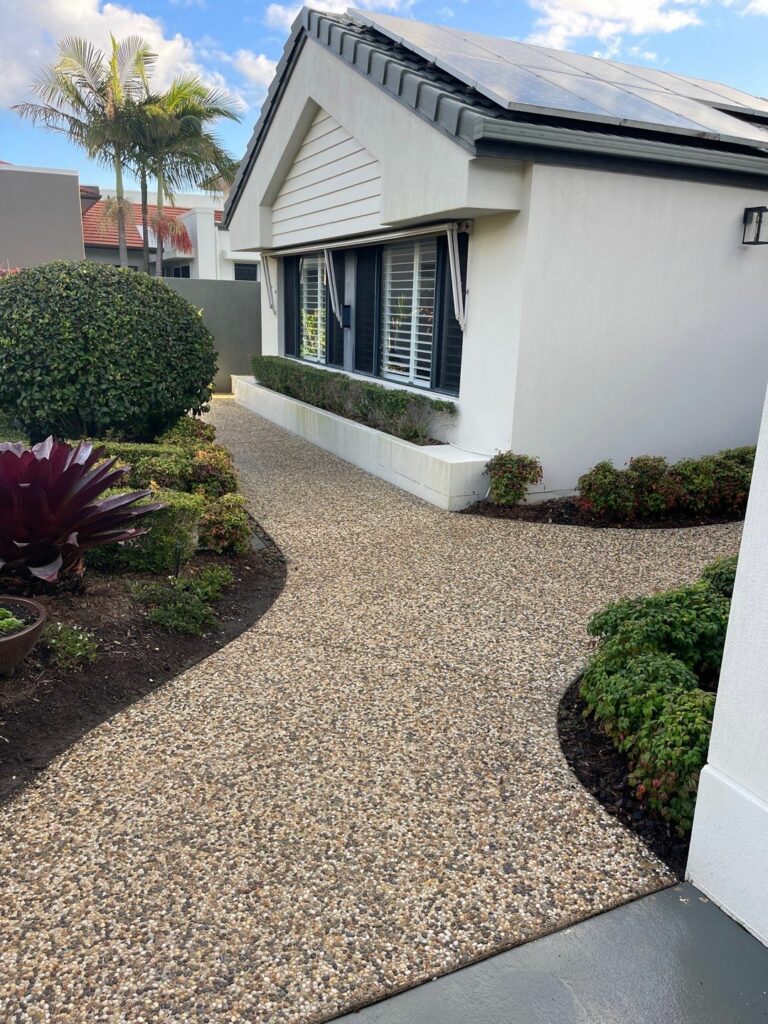 While these are not seen as often as the other areas, they still play an important role in keeping your property clean and maintained.
Cleaning your gutters regularly can help to prevent the build-up of dirt and debris, which can lead to clogging and overflowing during heavy rains. In addition, it allows for proper drainage away from the house preventing moisture damage to exterior walls and foundations.
Inspecting your roof is also important and can help identify any areas that need repair or maintenance. This includes checking for broken tiles, discoloured areas, rust spots and missing seals. Additionally, cleaning your roof can help identify potential issues, as well as keep it looking great.
Some roof surfaces will be more delicate than others and may require specialised cleaning techniques. One such solution is a soft wash, which uses low-pressure and gentle cleaners to remove dirt, debris and other contaminants from your roof.
Decks and patios are other areas that can quickly accumulate dirt and grime. A good sweep can remove loose dirt and debris whereas pressure washing is great for getting rid of any built-up dirt and grime.
Maintaining these areas can help keep them looking their best and extend the life of your deck or patio. Additionally, sealing these surfaces will help protect them from moisture damage and improve their appearance.
Need Help With Mainitang Your Property?
Maintaining your property can be a daunting task, especially if you don't have the time, experience or proper tools. Luckily, there are experienced professionals who can help with all of your property maintenance needs!
Whether it is pressure washing, gutter cleaning or roof repairs – Water Attack Pressure Washing are professionals who have the expertise and experience to get the job done right.
Contact Water Attack Pressure Washing today for a free estimate and learn how we can help keep your property looking its best!