Removing Unwanted Graffiti For Cleaner Communities
From preventing the accumulation of waste and contaminants to preserving the environment and creating a positive visual impression, there are many reasons why it is important to keep a busy city street and building clean and well-maintained.
One common sign of neglect and deterioration is the appearance graffiti. Not only can unwanted tagging be unsightly, but it can also have a negative effect on local businesses, residents and visitors.
That is why Water Attack Pressure Washing was called in to help George Street, Brisbane freshen up one of its older buildings that required additional attention. The team took a comprehensive approach to this graffiti removal project, utilizing various strategies to effectively clean up the area.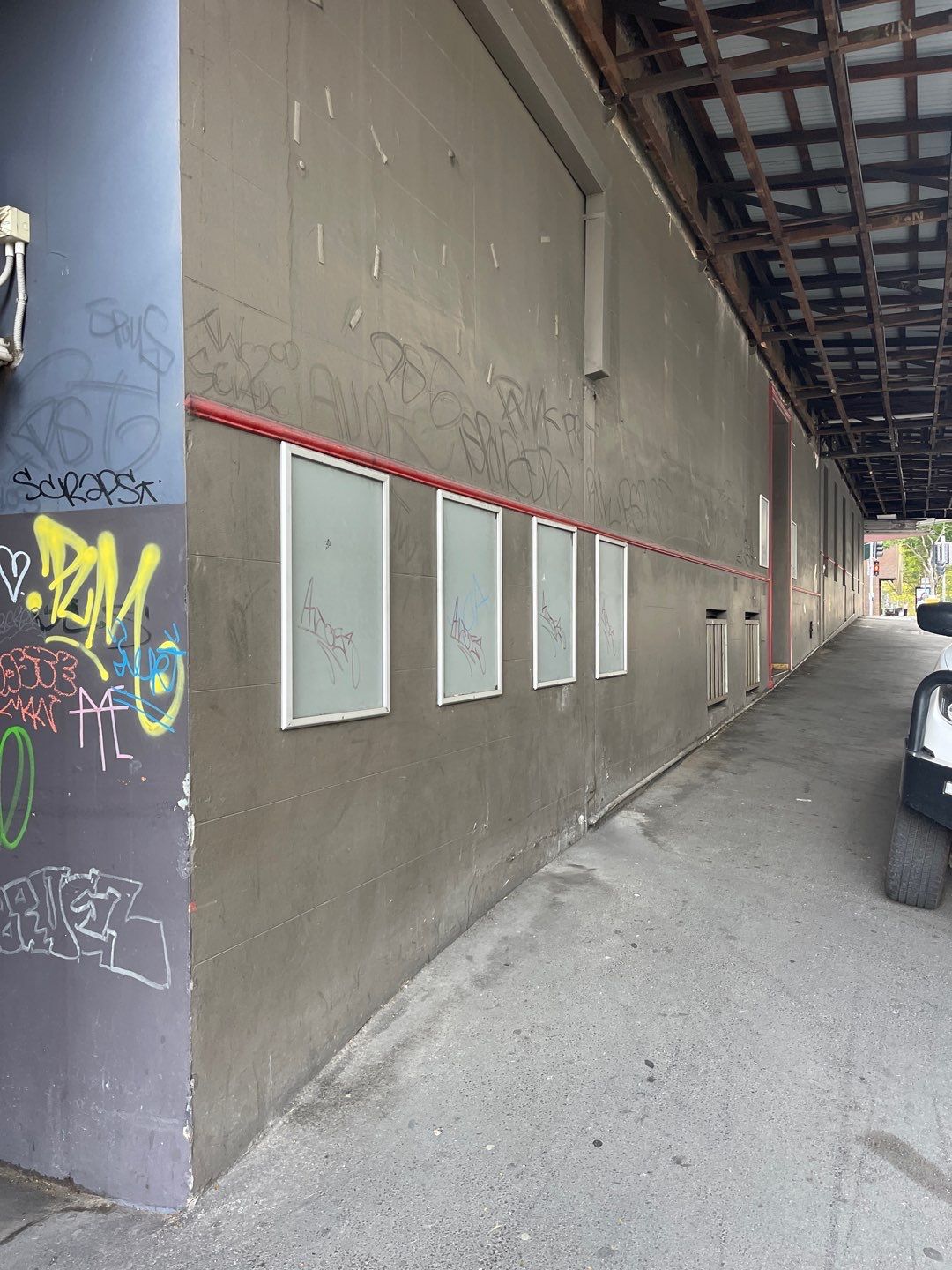 The building on the corner of George street has been long subjected to the wear and tear of everyday life. From regular graffiti attacks to the accumulation of grime from nearby foot and vehicle traffic, the area was in need of a thorough clean up.
It's graffiti was an especially difficult issue to tackle. The building had been vandalized with various types of tagging: some of it was spray paint and markers, while other areas had paint peeled and pulled off.
With a variety of surfaces and textures to work on, it was important to use a variety of techniques and the right pressure washing equipment to ensure that all areas of the building were properly cleaned without further damage.
As the area was situated on a busy road, the team needed to be mindful not to cause any disruption to the area. The team had to work around constant pedestrians and vehicles to ensure the job was completed safely and efficiently.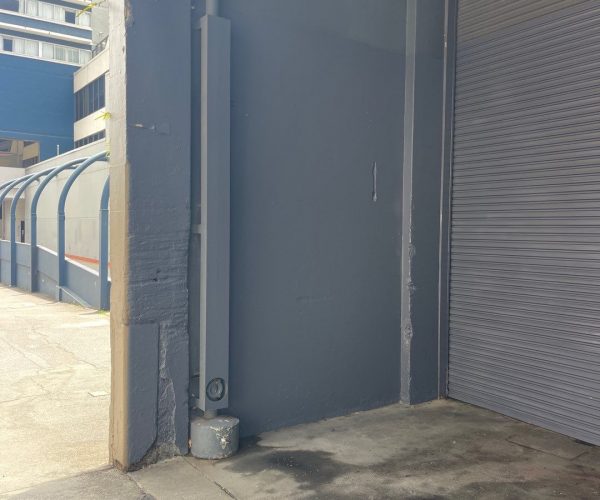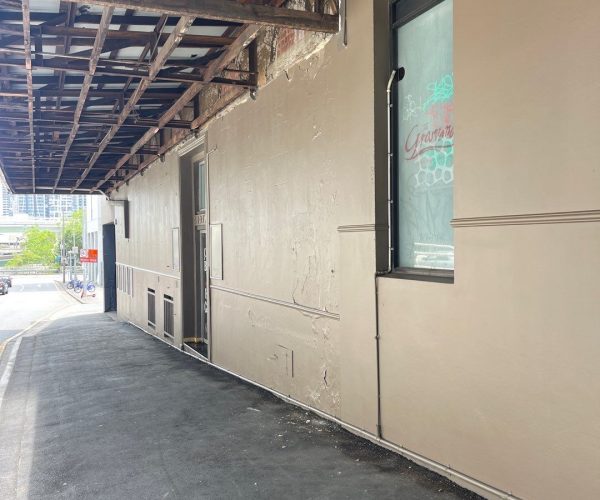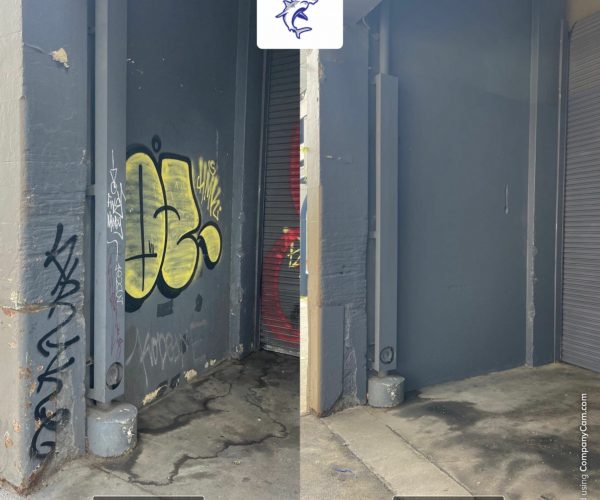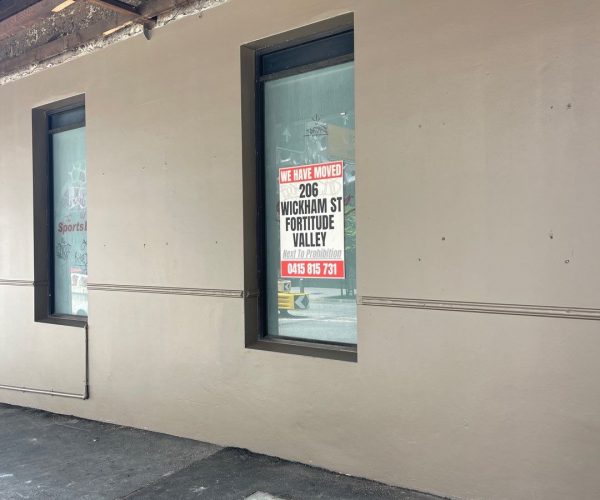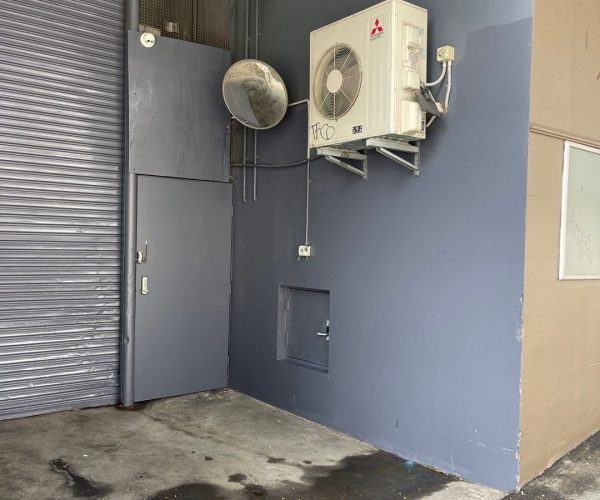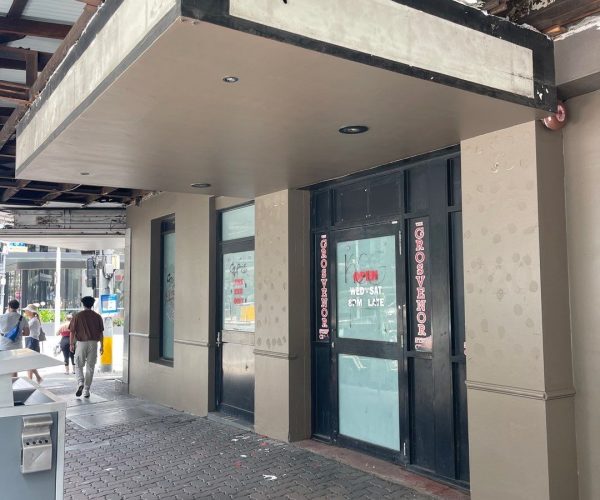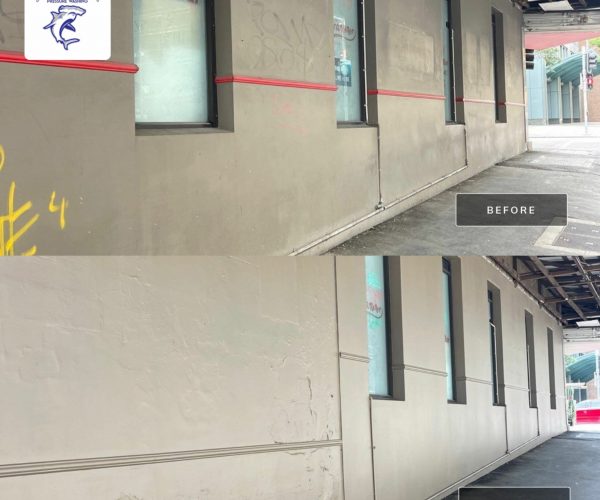 To Remove Graffiti or not to Remove Graffiti?
There is a clear distinction between 'Creative graffiti' that adds to the beauty of an area and the messy, unwanted graffiti 'tags' scrawled on the sides of buildings. Unwanted graffiti can be an eyesore, detracting from the value of a property and creating an intimidating atmosphere.
What's more is that once a building is a target for graffiti and vandalism and it is not removed, it can quickly become a reoccurring problem. That is why it is important to treat graffiti as soon as possible! By leaving vandalism untreated vandals are invited to use the property as a canvas. However,  if their graffiti and tags are promptly removed they will seek alternative locations.
How We Created a Clean & Refreshed Space
To ensure that this job was completed without issue, Water Attack Pressure Washing did a full walk-through of the area to identify any potential issues. After assessing the building, a plan of action was created and materials were gathered for the job. The team used a mix of techniques and cleaning solutions, allowing them to safely yet effectively clean the walls without causing any further damage.
To begin with, light pressure washing was used to treat the surface of the walls affected by graffiti. This softened up most of the taggings making it easier to remove without damaging the wall or structure. Some of the areas had been tagged with paint and markers, so it was important that they applied an appropriate cleaning solution to make sure that everything was effectively removed.
The sidewalk and nearby entrance area were then pressure washed, removing any additional dirt and grime that had accumulated over time.
Once the area had been completely cleaned, Water Attack Pressure Washing addressed the peeled, chipping paint and any discolouration left behind by the graffiti. A fresh coat of paint was applied to the walls, reviving them and giving them a refreshed and consistent appearance.
Water Attack Pressure Washing successfully cleaned up the George Street corner in no time and the finished result was impressive! 
The area looked completely refreshed, and the building had returned to its original state before it had been vandalised.
With Water Attack Pressure Washing's help, the building now looks brighter and fresher, creating a positive visual impression for local businesses, residents and visitors alike!
Need Expert Graffiti Removal?
If you are looking for help with graffiti removal or want to refresh the look of your property just like George St, contact Water Attack Pressure Washing today. We have the right solution and tools to get the job done quickly, efficiently and safely. Our team is committed to providing a high-quality service that will leave your property looking brand new! Get in touch with us today to learn how we can help you!