Pressure Clean For A Better Community
Just a 50-minute drive from the Sunshine Coast, Kenilworth is a quaint and charming community at the heart of the Mary Valley. With a variety of restaurants, accommodations and attractions, Kenilworth is a hidden gem for those seeking adventure and relaxation!
From a large variety of maps and brochures to information regarding walking tracks and a community craft shop the Kenilworth information centre is your one-stop shop for all upcoming local community events and attractions.
To help new and returning visitors experience the best that Kenilworth has to offer, this community building has to look its best as well! With built-up dirt, grime and stains surrounding the structure, they reached out to us for help to revitalise the exterior of their building.
We quickly recognised the importance of this project to and rose up to the challenge with enthusiasm! Read on to find out how we used our pressure-washing techniques to achieve the desired results.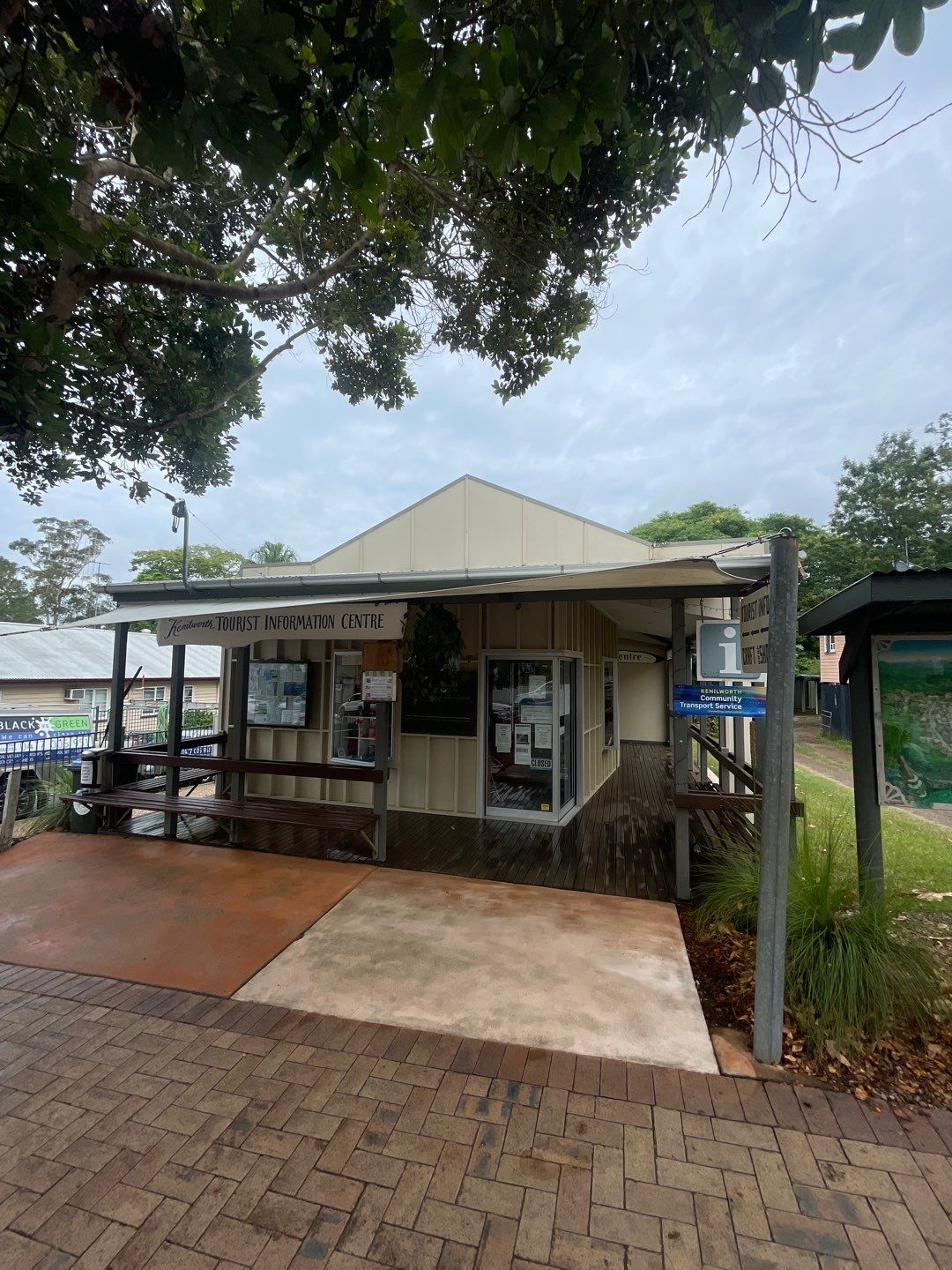 How Professional Cleaning Achieves Desired Results
For many organisations run by passionate local volunteers, it is common for exterior cleaning to be done by hand. However, with professional pressure washing services comes professional results!
Enduring years of foot traffic and environmental pollution, Kenilworth information Building had become dull and discoloured – not a place that inspired confidence from visitors. Recognising this need, Kenilworth Information Centre contacted us to pressure-clean the exterior of their building.
Using our specialised tools and equipment, we were able to provide a thorough clean that would have otherwise been difficult and time-consuming for them to achieve with manual cleaning techniques. In addition to professional-grade equipment, we have years of on-site and service experience that ensures that this property was cleaned with the utmost care.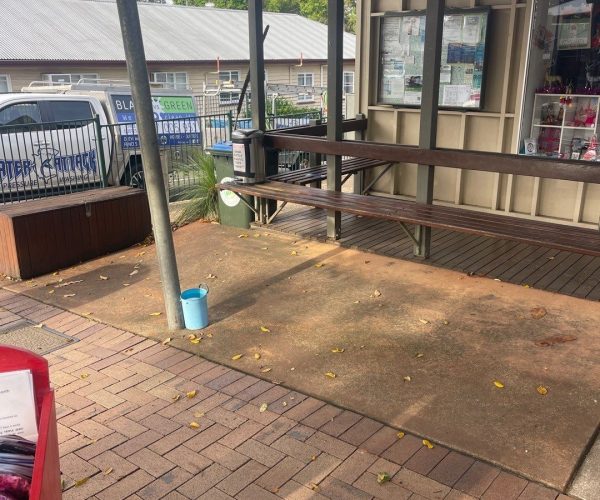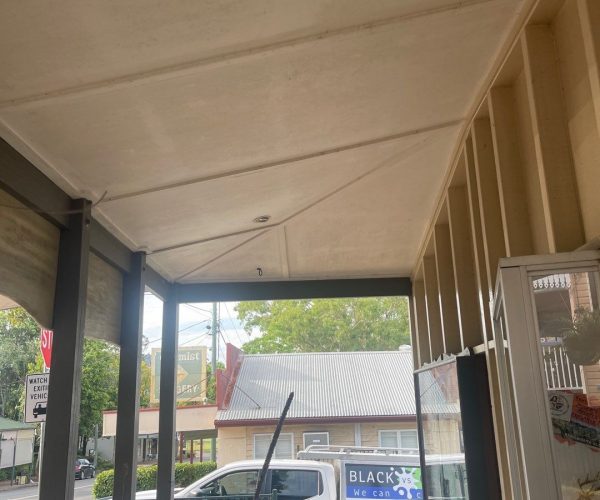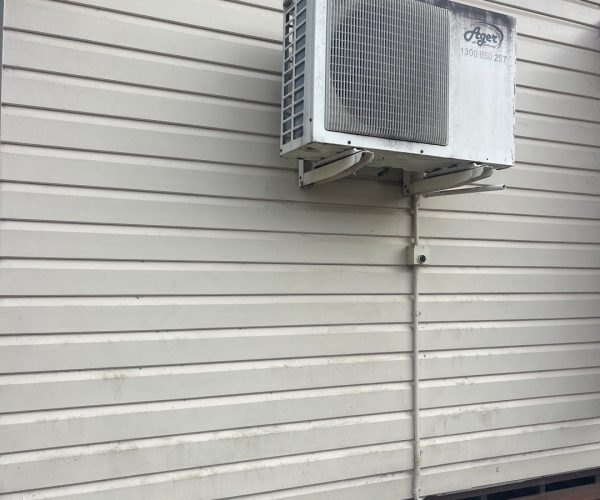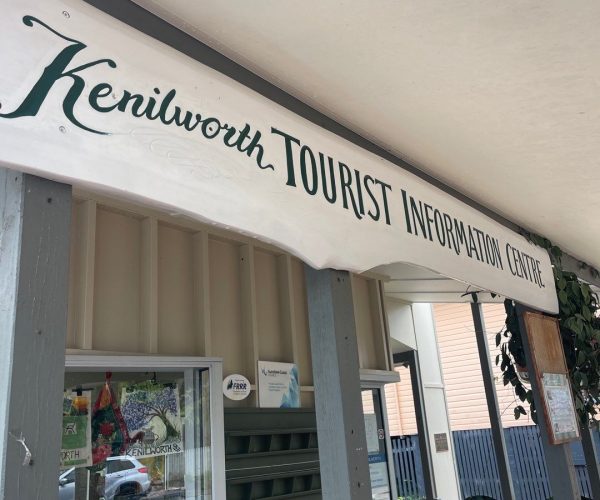 Working Our Magic On Wood, Brick Paving and More!
The Kenilworth Information Building is a unique building with a variety of materials such as wooden signs, timber flooring, brick paving and more. As such, we needed to be mindful of the varying surfaces and apply different cleaning techniques for each material type. Fortunately, we have a versatile cleaning system that can be easily adapted and adjusted to suit whatever surface needs to be cleaned!
We employed a combination of pressure washing techniques to ensure that every inch of the building was cleaned thoroughly.
For more delicate surfaces such as wooden signs and timber flooring, we ensured to use of a gentle yet powerful cleaning technique called soft washing that would not cause damage or breakage.
Unlike the more well-known pressure cleaning technique, soft washing uses a combination of gentle cleaning solutions and low-pressure water to remove dirt build-up from more delicate or aged surfaces.
For more robust surfaces such as brick paving and concrete surfaces, we used high-pressure cleaning to effectively remove built-up dirt and grime lodged deep within the surface. This technique uses streams of high-pressure water that quickly breaks down and removes stubborn stains. We took care to remove built-up stains and dirt without leaving unsightly streaks behind.
Spruced Up Facade In Kenilworth
At Water Attack Pressure Washing, we are proud to have been able to give new life to the Kenilworth Information Building. Through our specialised techniques and tailored services, this space looks as good as new and is inviting to all who visit!
If you are looking for a reliable pressure washing service, get in touch with us today. Offering pressure cleaning services across Brisbane, Sunshine Coast and surrounds, our experienced team is always ready to help you bring out the best version of your property and ensure it looks its absolute best! Contact Water Attack Pressure Washing today.