Boat ramps play an important role for any boating activity. Afterall, how will you get the vessel in the water? They serve as a gateway that connects you and your boat to the open waters.
However, boat ramps can be hazardous! One momentary slip, trip or misstep caused by built-up dirt, grime and debris on the ramp can lead to unfortunate accidents, causing personal injury or even damage to the vessel itself!
This was the case for one of our latest clients, whose water activities were impeded by a neglected boat ramp. The ramp's deteriorated state not only jeopardised their personal safety but also posed a risk to any vehicle or vessel that may have used it in this state.
Seeing the extensive build-up of debris, mud, grime and more, the team at Water Attack Pressure Washing got to work! Read on to discover how we utilised a range of tools and techniques to transform this access point and restore its functionality to its full potential.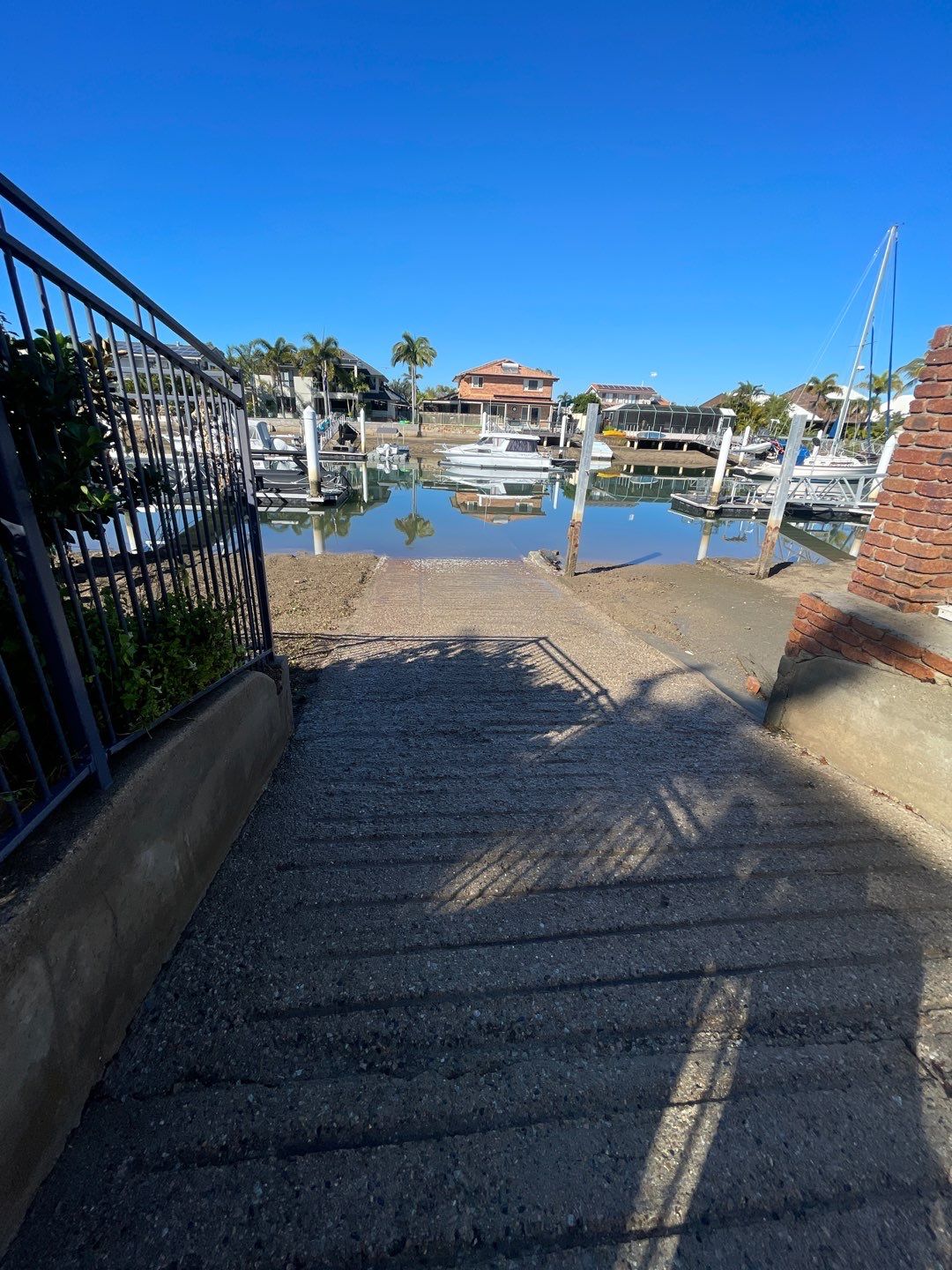 A Slippery Slope: Why A Well-Maintained Boat Ramp Matters
Boat ramps are notorious for their tendency to become slippery. They can become slippery for a number of reasons one most obviously being the presence of water. A overly we ramp can pose a challenge for trailers and vehicles as it can lack sufficient traction for a safe and efficient launch.
While the presence of water is unavoidable, it becomes vital to reduce any other avoidable risks. As a result, regular pressure cleaning and maintenance are crucial in combating the accumulation of debris, algae, and mud— all challenges faced by our client!
One of the primary culprits behind slipperiness is algae. These organisms naturally produce a slippery substance called mucilage, serving as a defence mechanism against predators.
Unfortunately, when algae finds its way onto a boat ramp, it creates treacherously slippery conditions. Even a momentary loss of balance can lead to costly accidents and injuries!
Mud and dust accumulation can be another significant concern. The combination of vehicles tracking in dirt and dust, along with the wind and tide carrying mud from the surrounding beach and water, results in a layer of muddy sediment on the ramp's surface.
As boat trailers drive up the ramp, mud and sand stick to the wheels, reducing friction between the ramp and the tires. The consequence is a dangerously slippery surface that compromises vehicle control and safety.
The accumulation of debris, including leaves, rubbish, seaweed, twigs, and more, further affects the ramp's safety and functionality. Much like the build-up of sand and mud, the presence of debris reduces traction between the ramp and the tires, increasing the risk of slips and slides!
In some cases, the accumulation of debris can create dangerous obstructions causing vehicles or trailers to become stuck. When vehicles attempt to navigate through this cluttered environment, creating a serious safety risk.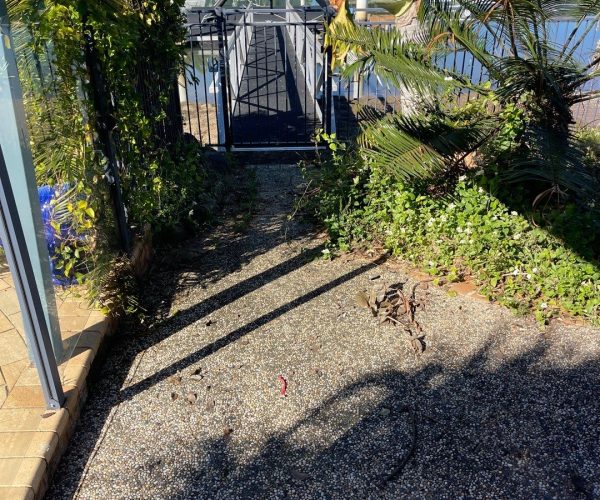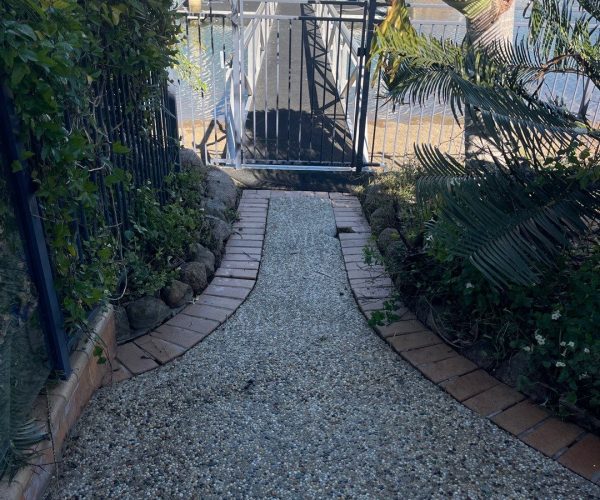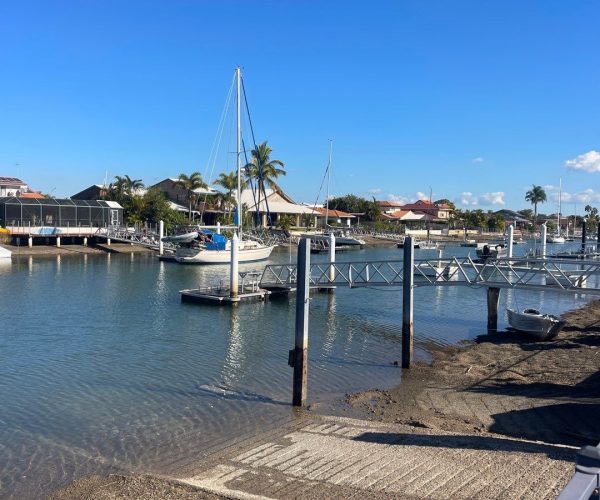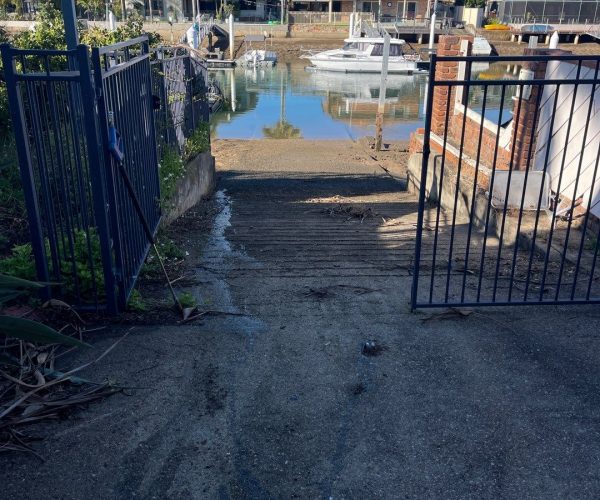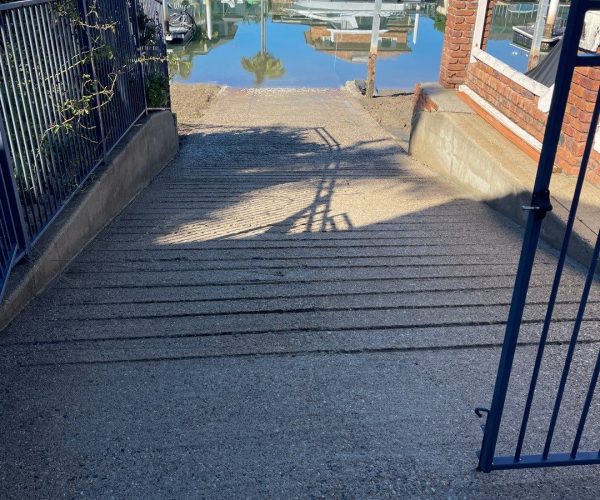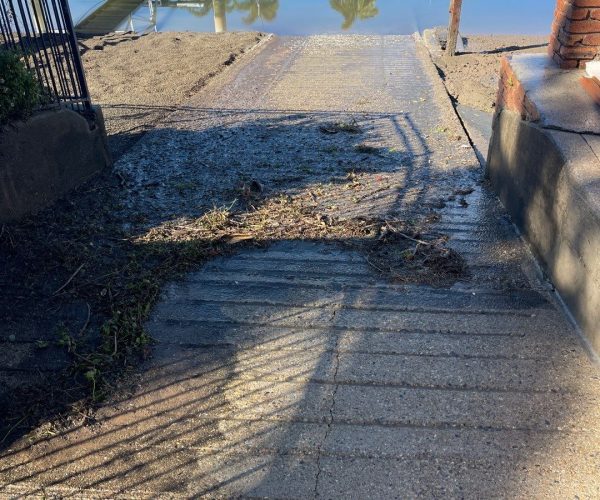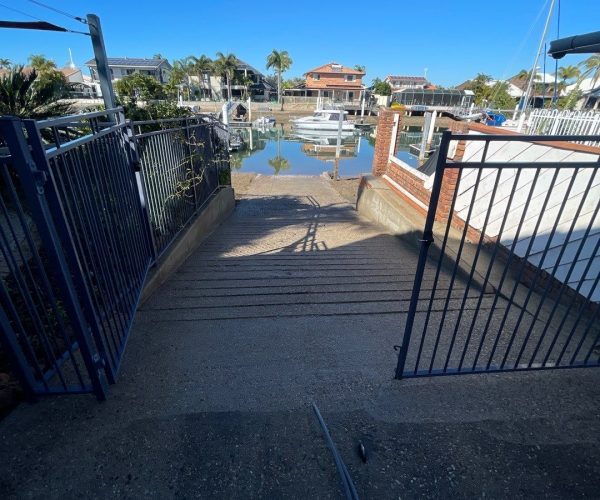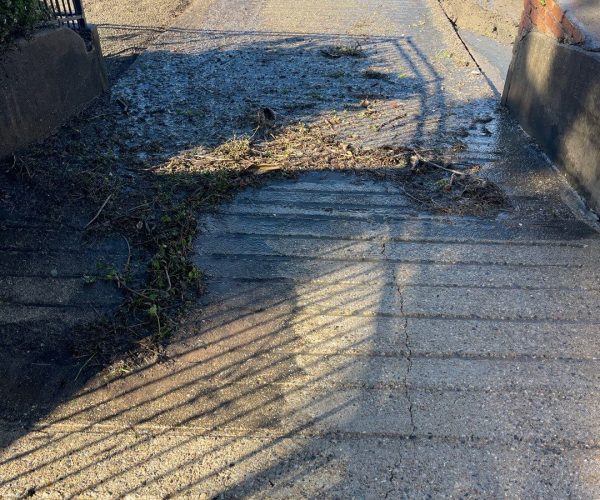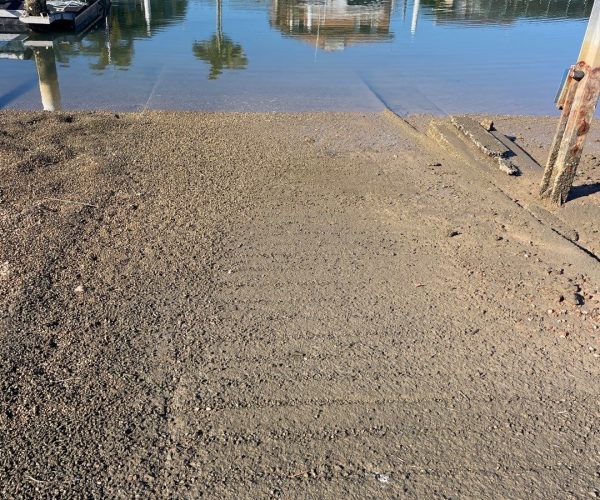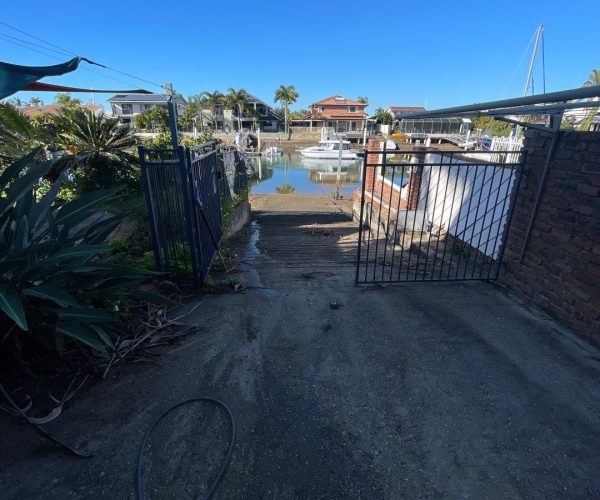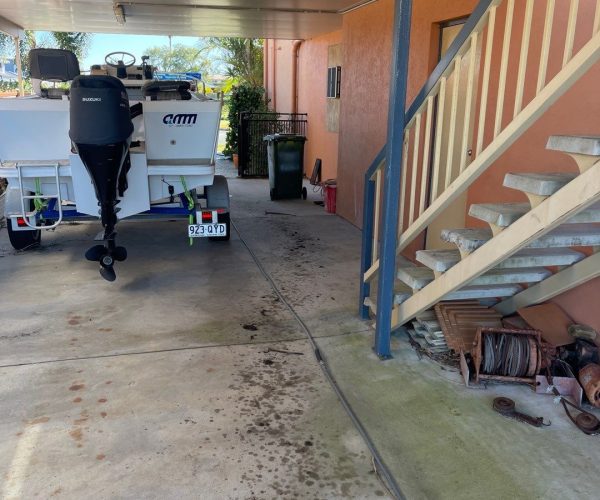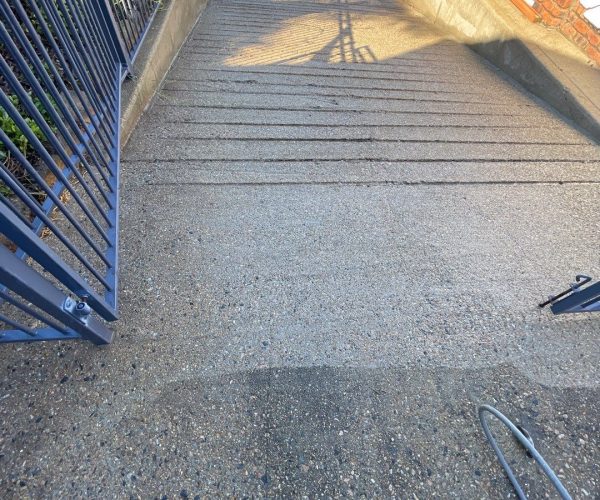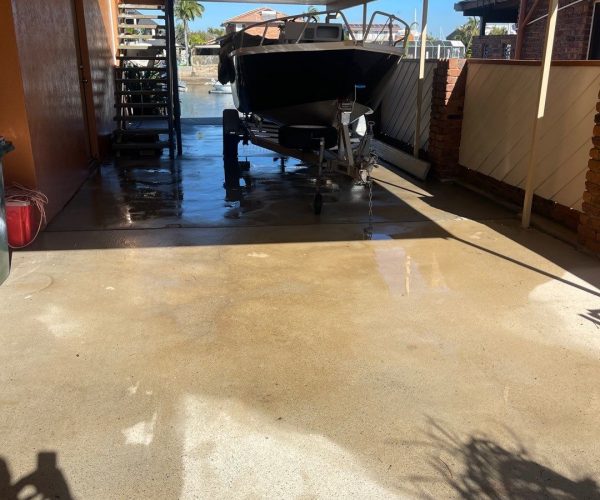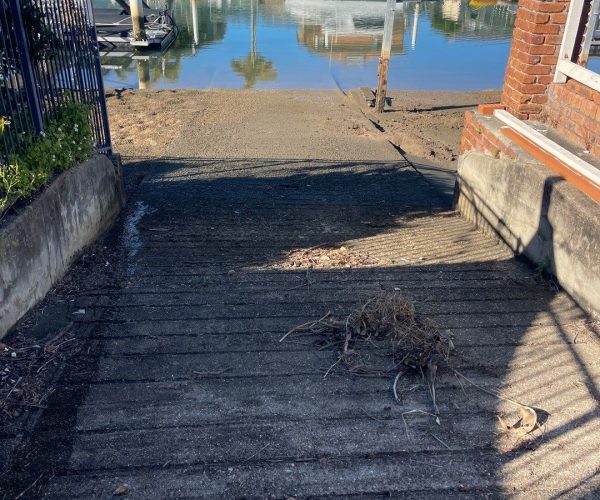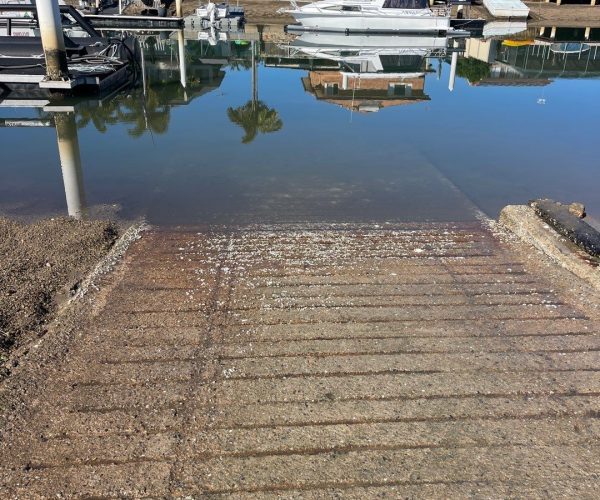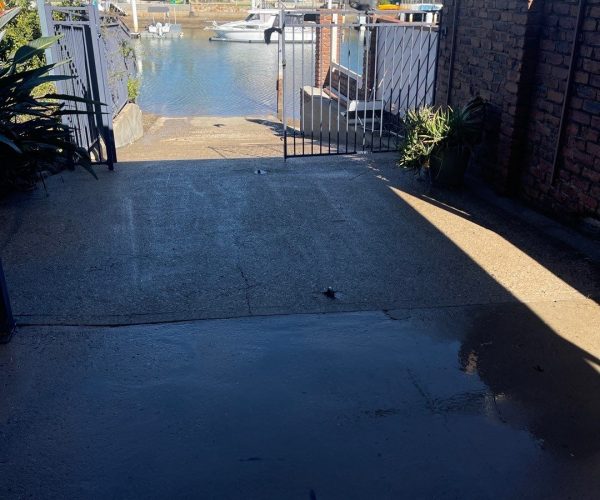 How We Achieved Impeccable Results
Recognising these challenges, Water Attack Pressure Washing believes that a well-maintained boat ramp is not a luxury but a necessity. With our expertise and dedication, we undertook the challenge of addressing the root causes of slipperiness and obstruction head-on. We took a meticulous and comprehensive approach to ensure optimal results.
Before diving into the cleaning process, our experienced team conducted a detailed and thorough inspection of the area that required attention.
This allowed us to assess the extent of the problem and developed a tailored cleaning plan that addresses the specific needs of the client. 
To tackle the issue of loose dirt debris, our skilled team performed manual removal, meticulously clearing away leaves, twigs, rubbish, and any other elements that hindered the ramp's functionality.
We left no stone unturned, ensuring that every nook and cranny was free from obstructions that could compromise the traction and safety of the ramp.
Armed with state-of-the-art equipment and industry-leading pressure cleaning techniques, we got stuck into fully transforming the ramp. 
This process effectively removed organic growth, such as algae, as well as built-up grime and dirt.
Our skilled technicians manoeuvered the pressure cleaning equipment with precision, systematically covering the entire ramp to ensure a thorough and even clean.
A Clean Ramp & Endless Possibilities
With our thorough cleaning approach, he results speak for themselves! The once-neglected and grimy boat ramp is now fully clear of organic growth, grime, and debris. 
We have not only revitalized the boat ramp but also enhanced its safety, functionality, and overall beauty.!
By removing obstacles and debris, we have significantly reduced the risk of slips, trips, and accidents. 
Our client can now confidently navigate their boat onto the ramp, knowing that they are stepping onto a safe and secure surface.
Helping You Sail With Confidence!
It goes without saying that a well-maintained boat ramp is not a luxury, but a necessity. At Water Attack Pressure Washing, we understand the importance of having a safe and functional ramp and our proven track record make us the trusted choice for transforming your ramp into a space that exceeds your expectations!
Contact us today to witness the remarkable difference our thorough cleaning approach can make for your property. We guarantee a comprehensive cleaning process that leaves no room for compromise. From the initial inspection to thorough pressure cleaning, our goal is to provide you with a space that not only meets but exceeds industry standards.